Neoscona crucifera, commonly known as the spotted orbweaver, is an orb weaver species indigenous to the Eastern part of North America.
Description of the spotted orb weaver
The abdomen, which is usually a shade of brown or reddish brown, has a slight pattern but nothing that stands out, and is usually covered with thick hairs. The legs will have brown or red-brown coloring closer to the body and have black and white / tan bands on the half furthest away from the cephalothorax.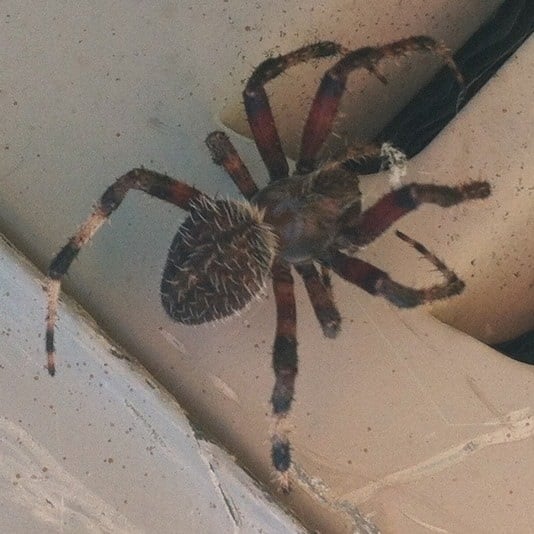 In Texas, Colorado, Arizona and New Mexico, the range of the spotted orb weaver overlaps with the western spotted orb weaver (Neoscona oaxacensis). Most of the time, these two species can be distinguished. However, since the western spotted orb weaver can take on various appearances, it might look similar to Neoscona crucifera. Both of these spiders are not medically significant.
Size
The body of the female adult will grow to ¾ of an inch (19 mm). If you include the legs, they can reach around 1 ½ inches (38 mm).
Web
As any orb weaver, the spotted orb weaver spins webs to catch small insects. The web is orb-shaped and is rebuild every day.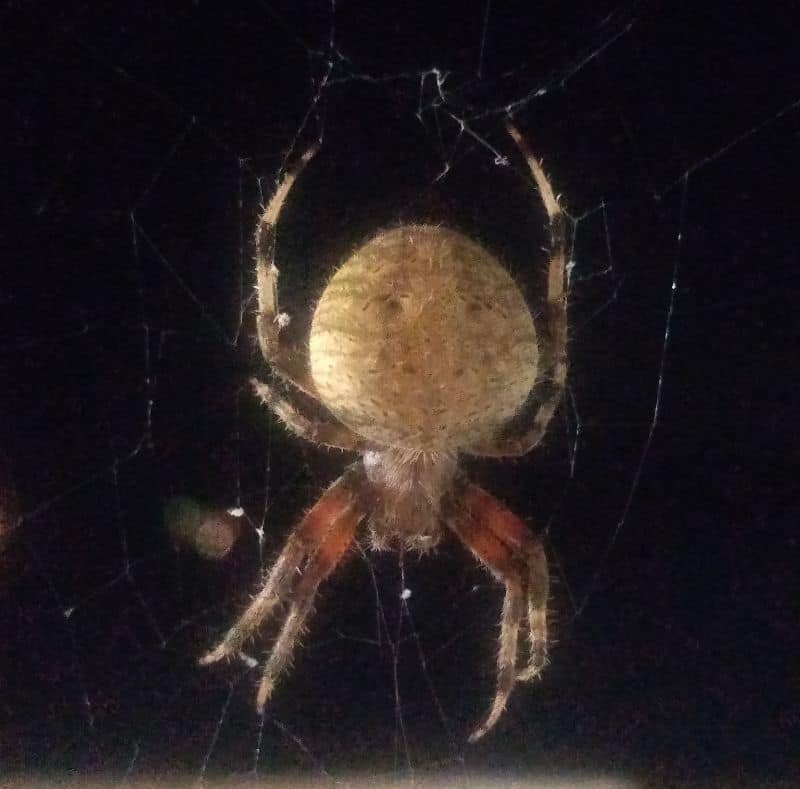 Bite
The spotted orb weaver is not an aggressive spider. However, in some situations, it occurs that it bites a human or a pet. The symptoms are usually comparable with a bee sting and will not have any long term negative effects.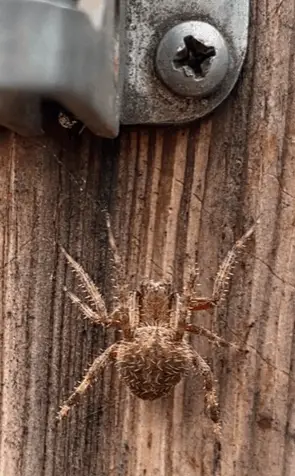 Neoscona crucifera scientific classification
Kingdom: Animalia
Phylum: Arthropoda
Subphylum: Chelicerata
Class: Arachnida
Order: Araneae
Infraorder: Araneomorphae
Family: Aranidae
Genus: Neoscona
Species: Neoscona crucifera
Common Names
Most commonly, Neoscona crucifera are called spotted orbweavers. Other common names are Hentz orbweaver and barn spider.
Distribution of spotted orbweavers in the USA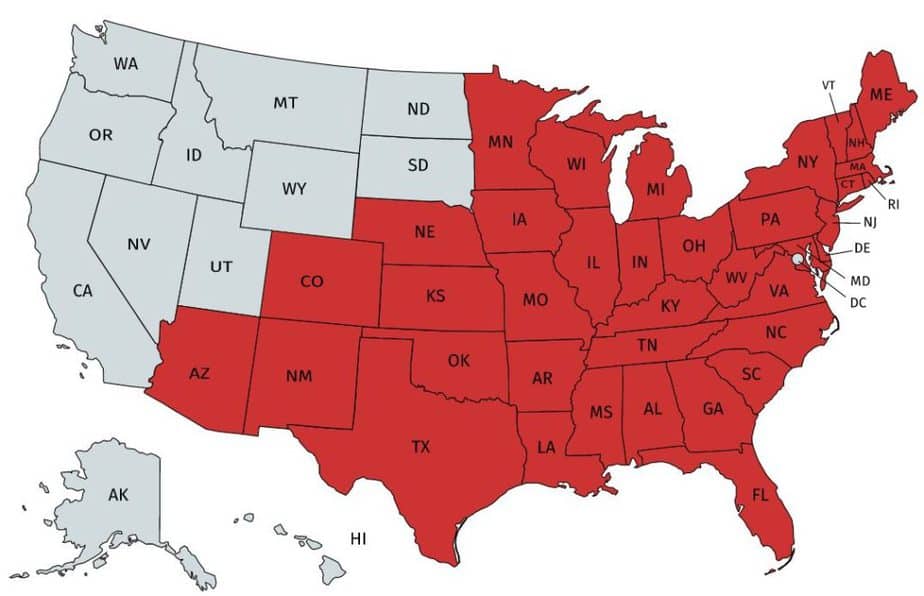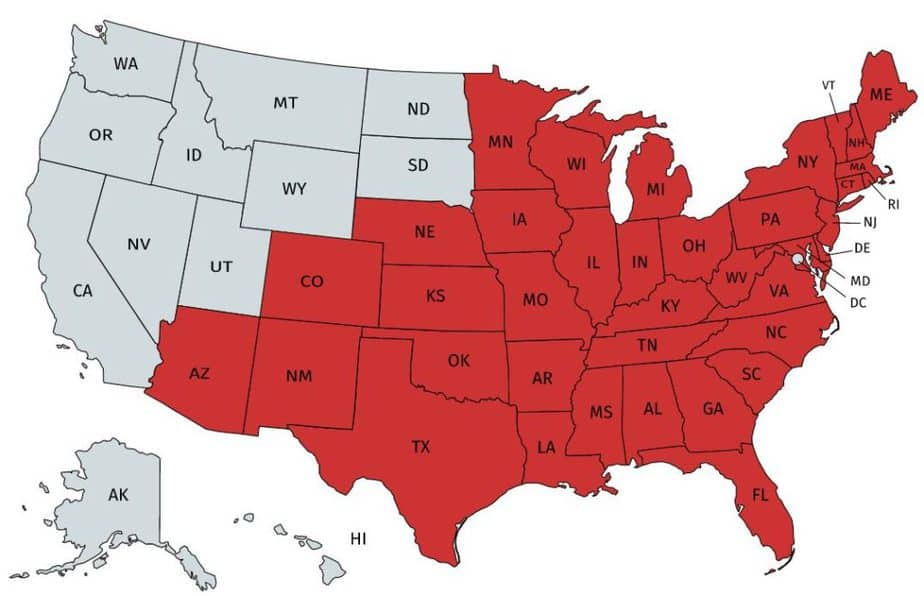 The spotted orbweaver appears in the eastern United States. It is commonly found all over the east coast, to Minnesota in the north and until eastern Arizona in the South. The spotted orb weaver can be found in the following states: Alabama, Arizona, Arkansas, Colorado, Connecticut, Delaware, Florida, Georgia, Illinois, Indiana, Iowa, Kansas, Kentucky, Louisiana, Maine, Maryland, Massachusetts, Michigan, Minnesota, Mississippi, Missouri, Nebraska, New Hampshire, New Jersey, New Mexico, New York, North Carolina, Ohio, Oklahoma, Pennsylvania, Rhode Island, South Carolina, Tennessee, Texas, Vermont, Virginia, West Virginia, and Wisconsin.
Spotted orb-weaver reader images
Below is an image gallery of the numerous photos of spotted orbweavers that our readers have shared with us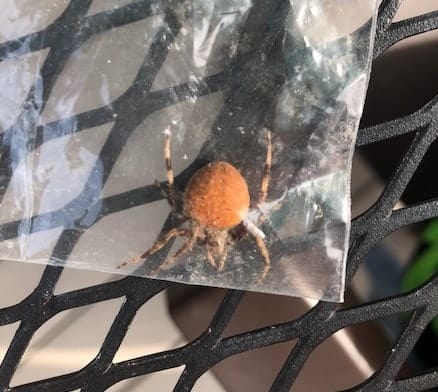 Neoscona crucifera – Spotted Orb Weaver