Lyssomanes viridis, commonly called magnolia green jumper, is a small bright green jumping spider that can be found in the Southeastern United States and Mexico.
Magnolia Green Jumping Spider Description
The body and legs of the magnolia jumper have a bright green color that may even appear slightly translucent at times. An adult spider has around eight brown or black dots on its abdomen – sometimes they are small and hard to be seen. Its eyes appear as dark black dots surrounded by some yellow or orange hairs.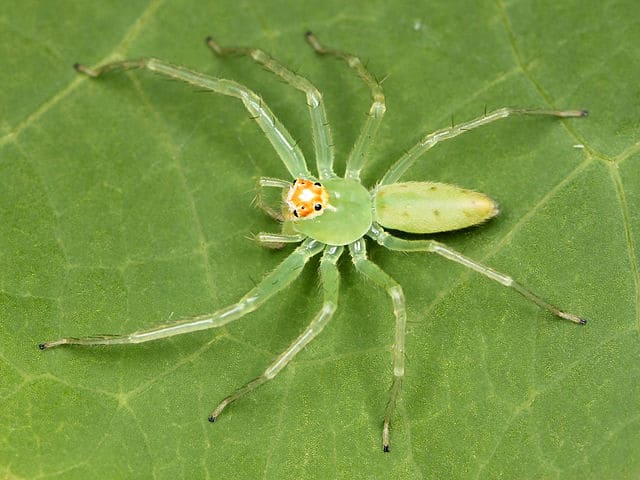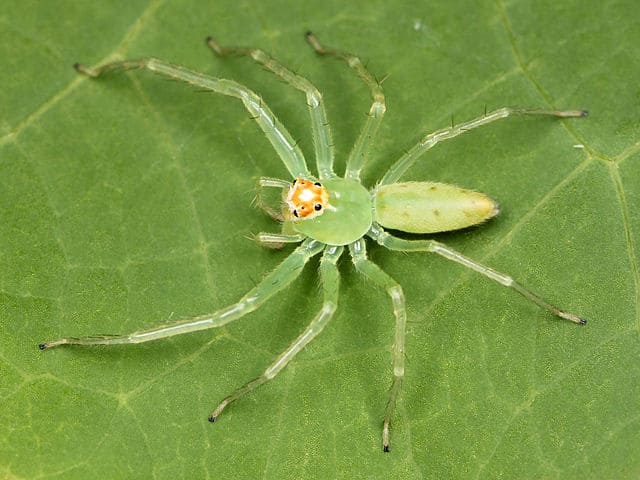 Size
Even compared with other jumping spiders, the magnolia green jumper is a small spider. An adult female specimen can reach a size of up to 0.3 inches (0.8 cm). The male specimen is somewhat smaller with a maximal size of 0.25 inches (0.6 cm).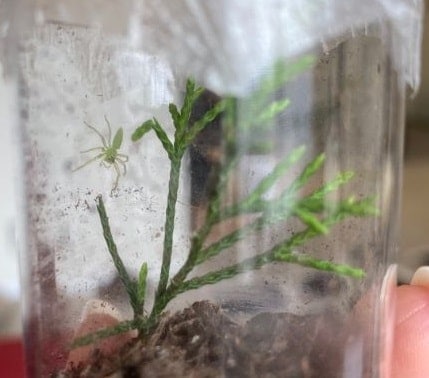 Web
As any jumping spider, the magnolia green jumper does not spin a web. While it does have the ability to produce silk it only uses this to produce safety lines during very audacious jumps to prevent a deep fall. Since the magnolia green jumper isn't able to jump as far and high as some of its close relatives, it hardly ever uses this ability.
Bite
Magnolia green jumping spiders hardly bite any humans or pets. They are a very fast and shy species and generally rather escape then attack. In the rare cases that they bite a human or a larger pet, it is generally less severe than a bee sting and causes some local swelling at worst.
Scientific Classification of Lyssomanes viridis
Kingdom: Animalia
Phylum: Arthropoda
Subphylum: Chelicerata
Class: Arachnida
Order: Araneae
Infraorder: Araneomorphae
Family: Salticidae
Genus: Lyssomanes
Species: Lyssomanes virids
Common Names
Magnolia green jumper or magnolia green jumping spider.
Distribution of the magnolia green jumping spider in the USA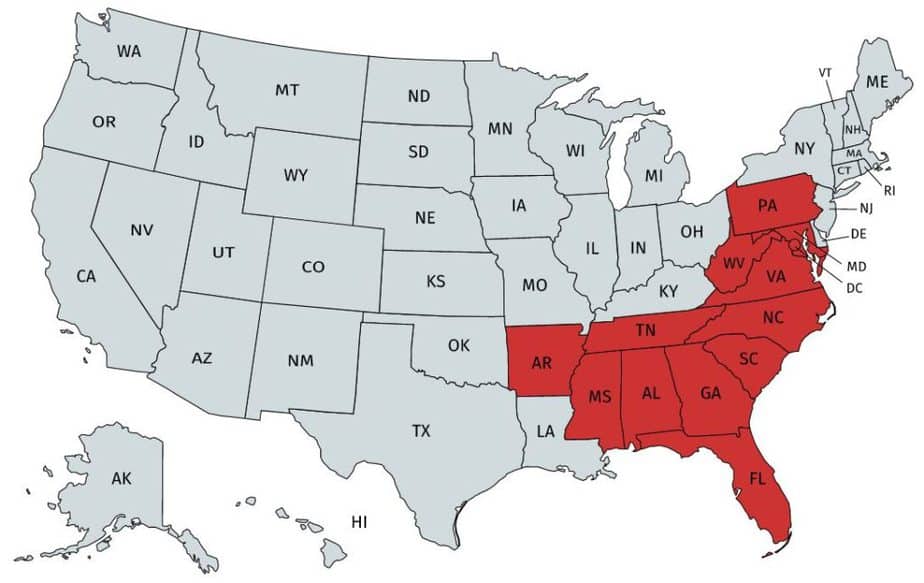 The magnolia green jumper is mostly observed in the Southeastern States of the U.S. These are: Alabama, Arkansas, Florida, Georgia, Maryland, Mississippi, North Carolina, Pennsylvania, South Carolina, Tennessee, Vermont, Virginia and West Virginia.
Lyssomanes Viridis – Magnolia Green Jumper