The Trachelas Transquillus, or broad-faced sac spider is a spider that is native to the Eastern part of the United States, especially in New England. The spider is an outdoor spider and can usually only be found in homes during the autumn months, when temperatures fall outside.
Trachelas Tranquillus Description
The Broad-Faced Sac Spider has a solid colored, darker brown or reddish cephalothorax that is on the shinier side.
The abdomen, lacking of any patterns as well, is usually more of a tan or gray color with a smooth but dull sheen to it.
One of the most telling signs in identifying the Broad Faced Sac Spider is by the legs.
The legs will be tan, brown, or even with a reddish shade to them and the front pair will always be much darker than the back legs.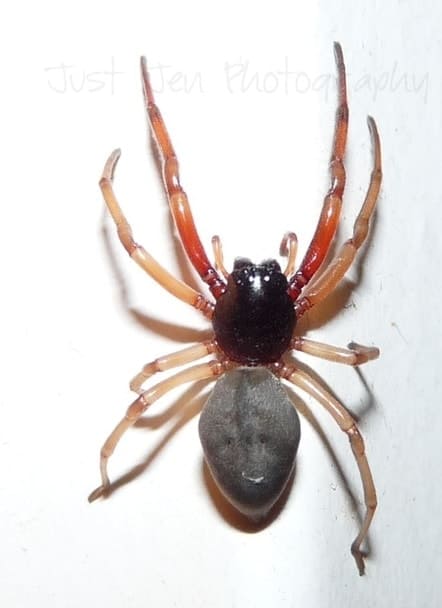 The broad-faced sac spider is sometimes confused with the Woodlouse Spider due to its similar appearance.
Size
The body of the adult female will grow to about 3/8 of an inch (10 mm). If the legs are included, they can reach approximately 5/8 of an inch (16 mm) across.
Trachelas Tranquillus Web
The Trachelas tranquillus does not spin webs to catch prey. They are nocturnal hunters and during the day, they will usually spin a web to create a thin cocoon-like sac to hide in. Therefore, its common name sac spider. These are often found in the crease where a wall meets the ceiling or in windowsills.
Bites of the broad-faced sac spider
The bite of the Broad Faced Sac Spider is initially painful and often produces a painful erythema, similar to that of a bee or wasp sting. This is also due to the large fangs of the Trachelas tranquillus. Some people who are sensitive to arthropod venom may experience more severe reactions. Overall, its bite is not considered medically significant.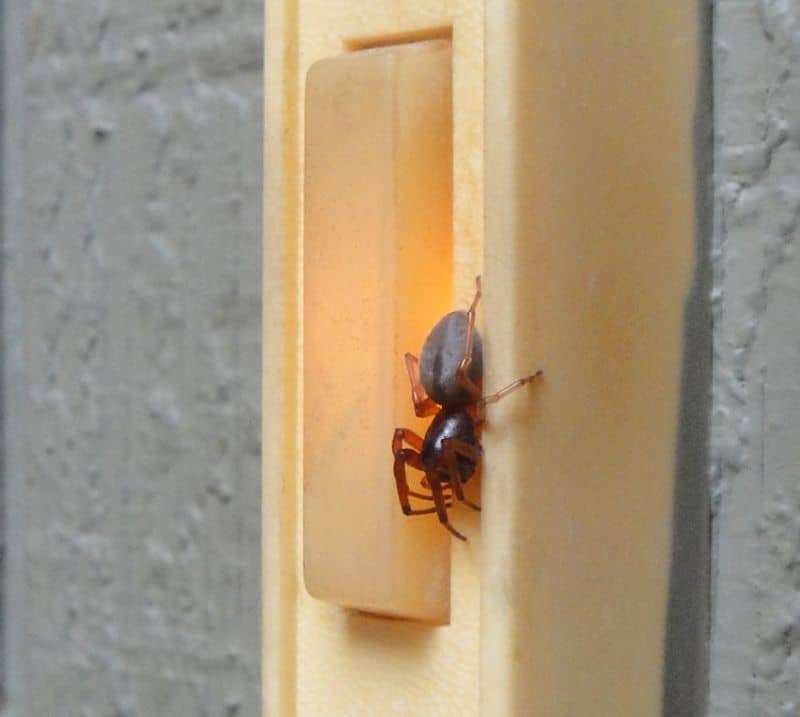 Scientific Classification of the broad-faced sac spider
Kingdom: Animalia
Phylum: Arthropoda
Subphylum: Chelicerata
Class: Arachnida
Order: Araneae
Infraorder: Araneomorphae
Family: Trachelidae
Genus: Trachelas
Species: Trachelas tranquillus
US states where the trachelas tranquillus is found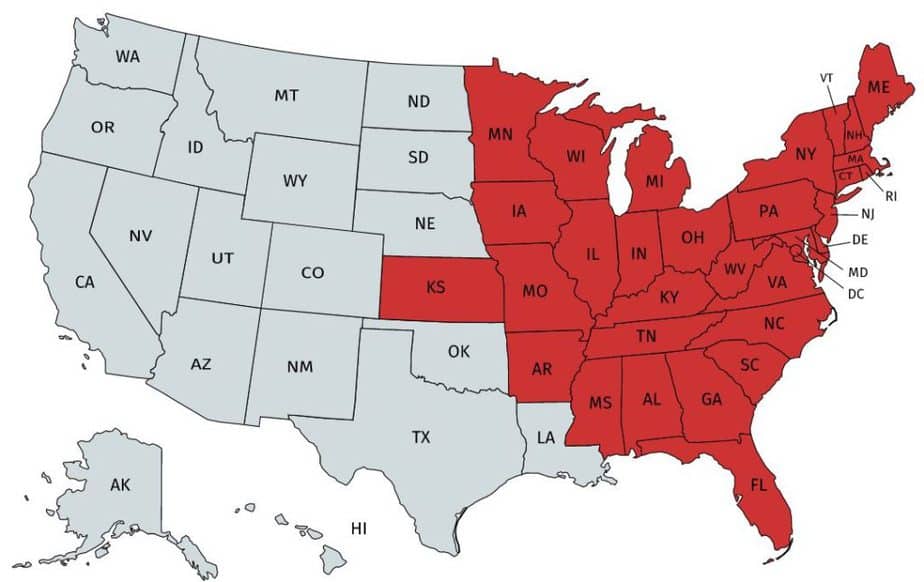 As mentioned above, the broad-faced sac spider can be found in the Eastern part of the United States. Mostly in the following states: Alabama, Arkansas, Connecticut, Delaware, Florida, Georgia, Illinois, Indiana, Iowa, Kansas, Kentucky, Maine, Maryland, Massachusetts, Michigan, Minnesota, Mississippi, Missouri, New Hampshire, New Jersey, New York, North Carolina, Ohio, Pennsylvania, Rhode Island, South Carolina, Tennessee, Vermont, Virginia, West Virginia, Wisconsin
Trachelas Tranquillus – Broad-Faced Sac Spider