Cheiracanthium mildei, the northern yellow sac spider is one of the most common spiders in Northeastern America. However, it can be found throughout the entire USA.
The yellow sac spider can be identified by its greenish, yellowish color. During the daytime these spiders often hide in a small blanket of web under leaves and wood, but will often make their way into homes and hide in corners or under window sills.
Description of the northern yellow sac spider
The Yellow Sac Spider is one of the most common spiders found in Northeastern America. The abdomens are yellow to tan and often have a green tinge to the coloring. There is a darker stripe that runs lengthwise about halfway down the abdomen. The tips of their legs are often darker and the face of the cephalothorax is always darker.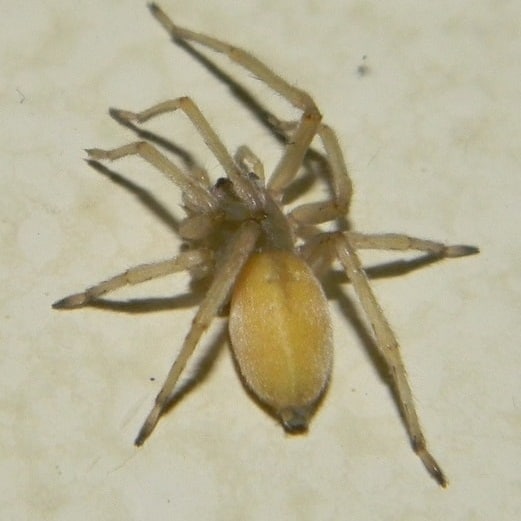 Eyes
Yellow sac spiders have eight eyes. The eyes are all the same size and form four pairs of two eyes each.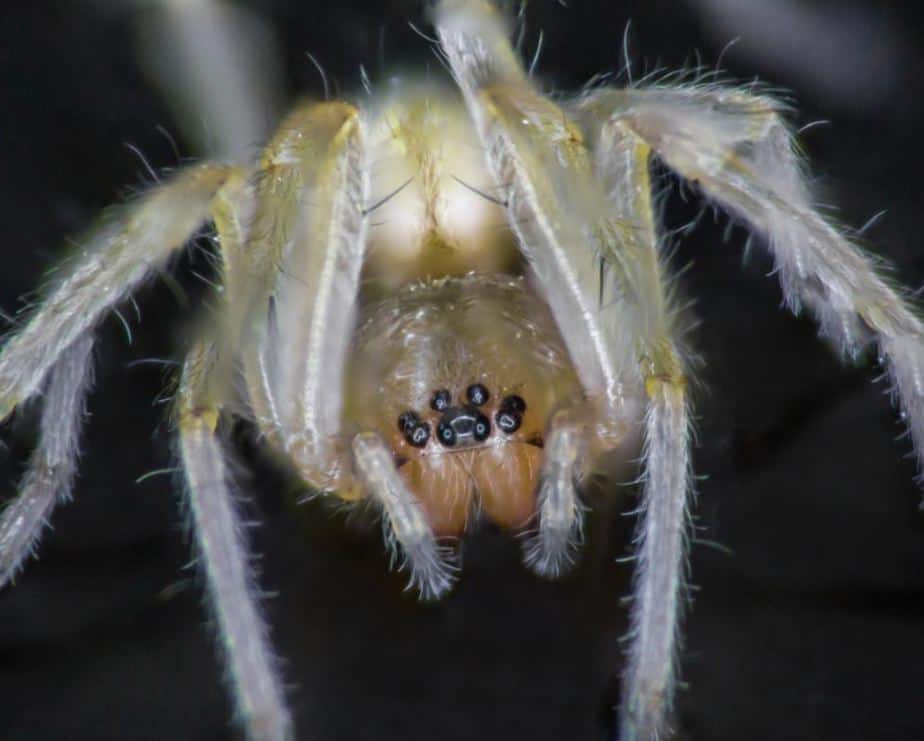 Size
The body of the adult female will grow to about 3/8 of an inch (10 mm). If the legs are included, they can reach approximately 5/8 of an inch (16 mm) across.
Web
The Sac Spiders do not spin webs to catch prey. They are nocturnal hunters and during the day they will usually spin a web to create a thin cocoon-like sac to hide in. These are often found in the crease where a wall meets the ceiling or in windowsills.
Bites
Believe it or not, these little guys are one of the more dangerous spider species in the Northern United States. They are the most common spider to be bitten by and their bites are sometimes mistaken for that of the Brown Recluse. Although their venom is not nearly as dangerous as the Recluse's, the bite can sometimes cause heavy swelling and even leave open sores.
There is a lot of bad info on the net that states that the Yellow Sac Spider uses the same cytotoxin as the Recluse does, but not as potent. I have recently learned from Rick Vetter, the top Brown Recluse expert in the world, that this is not true.
Cheiracanthium mildei Scientific Classification
Kingdom: Animalia
Phylum: Arthropoda
Subphylum: Chelicerata
Class: Arachnida
Order: Araneae
Infraorder: Araneomorphae
Family: Eutichuridae
Genus: Cheiracanthium
Species: Cheiracanthium mildei
Distribution of northern yellow sac spiders in the USA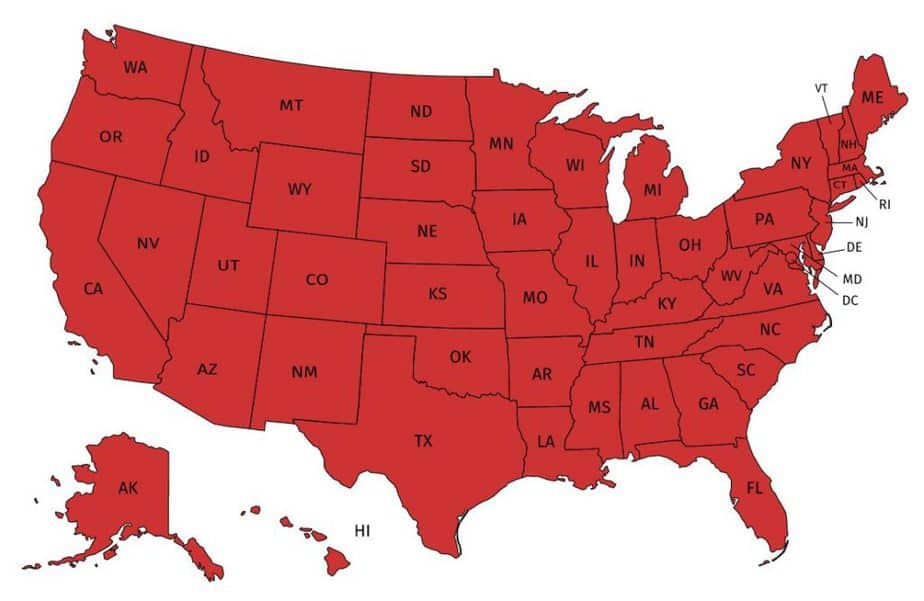 The northern yellow sac spider can be found throughout the United States. However, it is especially common in Northeastern America. Alabama, Alaska, Arizona, Arkansas, California, Colorado, Connecticut, Delaware, Florida, Georgia, Hawaii, Idaho, Illinois, Indiana, Iowa, Kansas, Kentucky, Louisiana, Maine, Maryland, Massachusetts, Michigan, Minnesota, Mississippi, Missouri, Montana, Nebraska, Nevada, New Hampshire, New Jersey, New Mexico, New York, North Carolina, North Dakota, Ohio, Oklahoma, Oregon, Pennsylvania, Rhode Island, South Carolina, South Dakota, Tennessee, Texas, Utah, Vermont, Virginia, Washington, West Virginia, Wisconsin, Wyoming.
Cheiracanthium Mildei – Northern Yellow Sac Spider