Spiders of the genus Clubiona, commonly called leaf-curling sac spiders, can be found throughout the world and in every US state.
Clubiona Description
Clubiona spiders usually have light-brown legs and cephalothorax and a slightly darker abdomen. Their legs and head may even appear transparent at times due to the light color.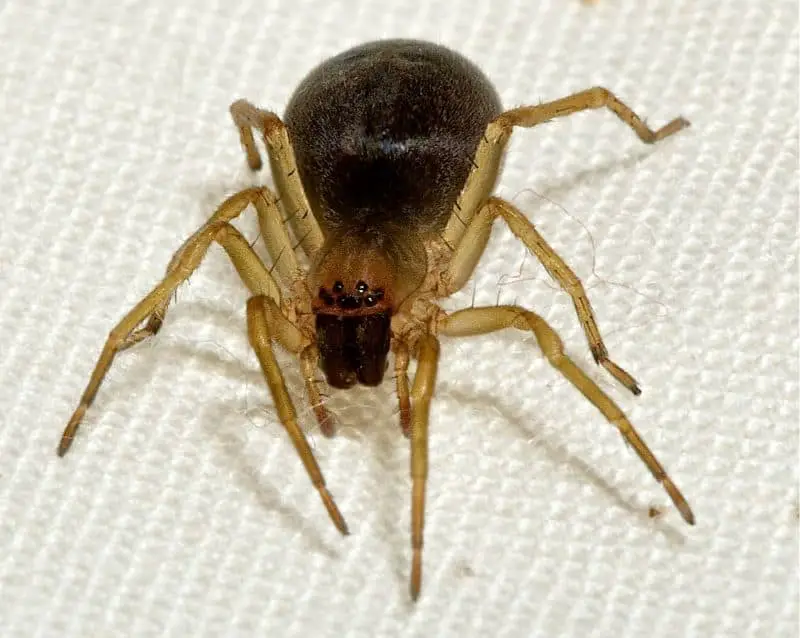 Bite
As with any sac spider, the bite of a leaf-curling sac spider may cause some minor pain but is not dangerous for humans or larger pets.
Leaf-Curline Sac Spider Scientific Classification
Kingdom: Animalia
Phylum: Arthropoda
Subphylum: Chelicerata
Class: Arachnida
Order: Araneae
Infraorder: Araneomorphae
Family: Clubionidae
Genus: Clubiona
Distribution of clubiona spiders in the USA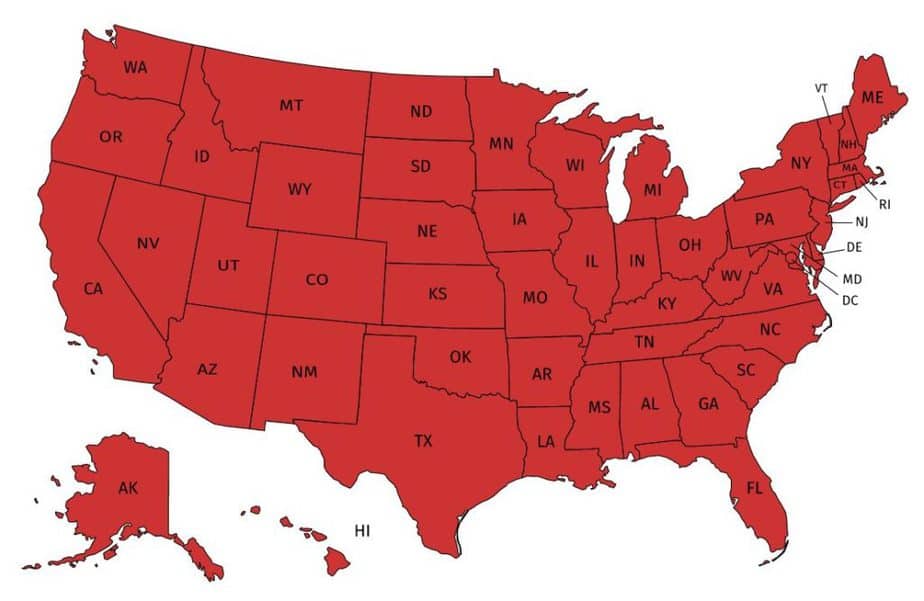 Various species of the clubiona genus can be found in every US state – Alabama, Alaska, Arizona, Arkansas, California, Colorado, Connecticut, Delaware, Florida, Georgia, Hawaii, Idaho, Illinois, Indiana, Iowa, Kansas, Kentucky, Louisiana, Maine, Maryland, Massachusetts, Michigan, Minnesota, Mississippi, Missouri, Montana, Nebraska, Nevada, New Hampshire, New Jersey, New Mexico, New York, North Carolina, North Dakota, Ohio, Oklahoma, Oregon, Pennsylvania, Rhode Island, South Carolina, South Dakota, Tennessee, Texas, Utah, Vermont, Virginia, Washington, West Virginia, Wisconsin, Wyoming
Clubiona – Leaf-Curling Sac Spider