Piraurina Mira, commonly called nursery web spider, is a brown spider species with long legs. They are endemic to the Eastern USA.
American nursery web spiders are often confused with wolf spiders or fishing spiders.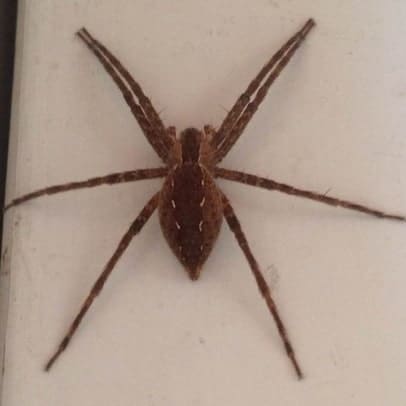 The best way to identify Nursery Web Spiders from their lookalikes is by examining their eye patterns. If you are looking at a spider specimen at home, it is best to take a full resolution picture of the spider and zoom in to the eyes.
The Pisaurina mira spider has a lower row of four eyes on a nearly straight line. The two outer eyes of the upper row are higher and the two center eyes are a bit closer to the lower row. Wolf spiders and fishing spiders do not have their lower eyes on one row.
Pisaurina Mira Description
The Pisaurina mira tend to have two different looks to them (As shown in the above photos). One is to have a lighter tan body with a wide deeper brown stripe down the middle with medium length legs, and the other is to have less of a stripe showing up and more of a widespread pattern with long legs.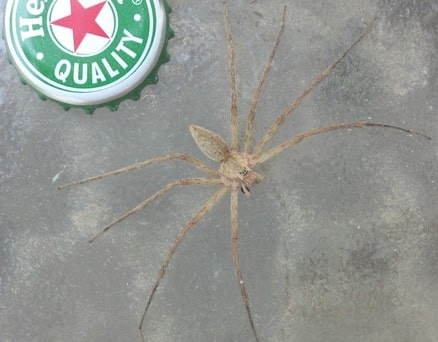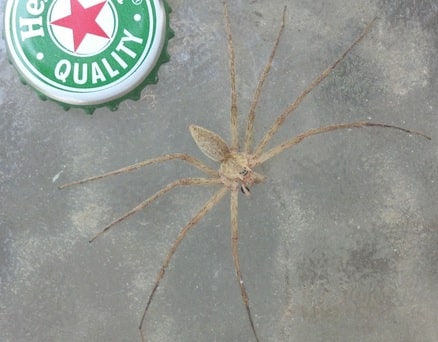 Size
The body of an adult Nursery Web Spider grows to around 3/4 inches (19 mm). They sometimes have medium length legs and some have long legs. With the longer legs, it would not be surprising if they reached 2 ½" (64 mm) to 3" (76 mm) across.
Web
The only time the Nursery Web Spider spins webbing, is to place their eggs in a sac and carry it around underneath the cephalothorax. As the eggs grow closer to hatching, the mother will attach the eggs to a leave or branch or something, and then it will stand guard over the eggs until they hatch.
Nusery Web Spider Bite
The Nursery Web Spider is listed in the category of little to no risk of danger. When they are protecting young or eggs, they tend to become more aggressive. The bite is usually very mild. Localized pain and minor swelling may occur. There can also be localized tissue damage along the line of a large pimple on a rare occasion.
Scientific Classification of Pisaurina Mira
Kingdom: Animalia
Phylum: Arthropoda
Subphylum: Chelicerata
Class: Arachnida
Order: Araneae
Infraorder: Araneomorphae
Family: Pisauridae
Genus: Pisaurina
Species: Pisaurina Mira
Common Names
Nursery web spider or American nursery web spider.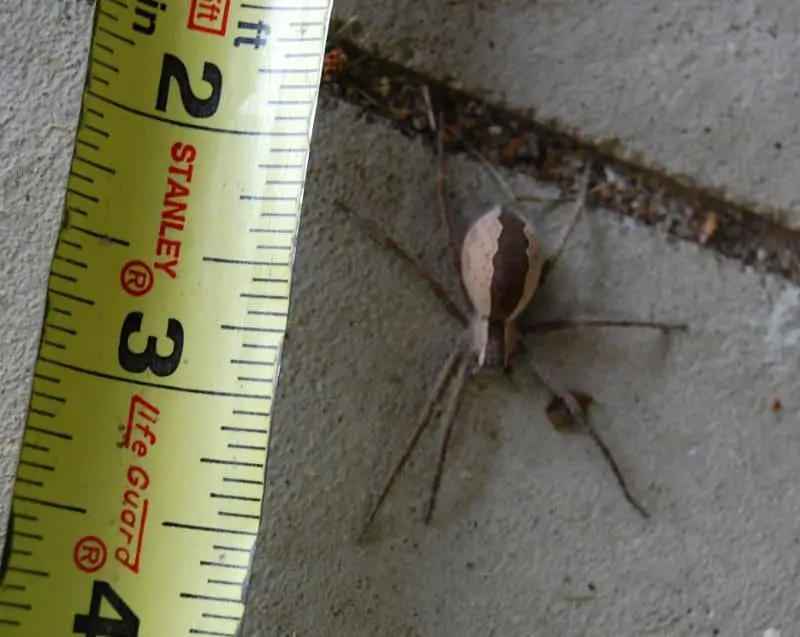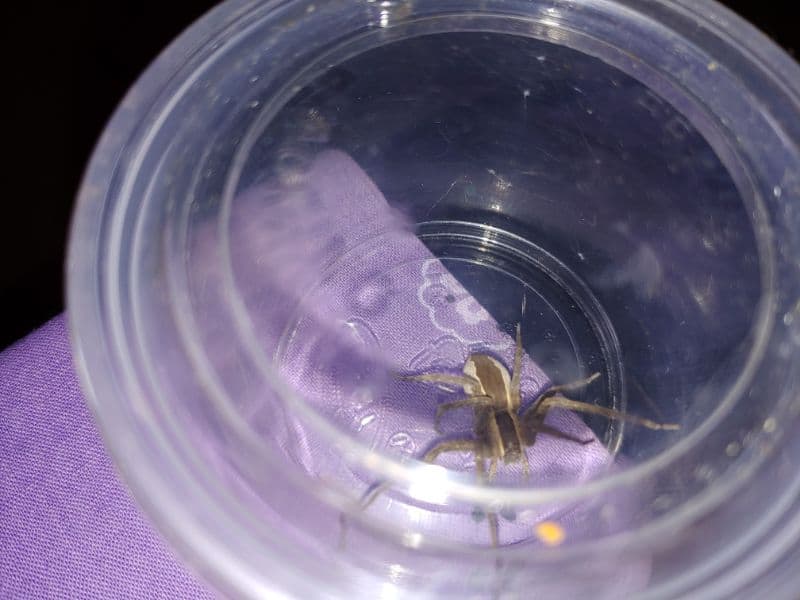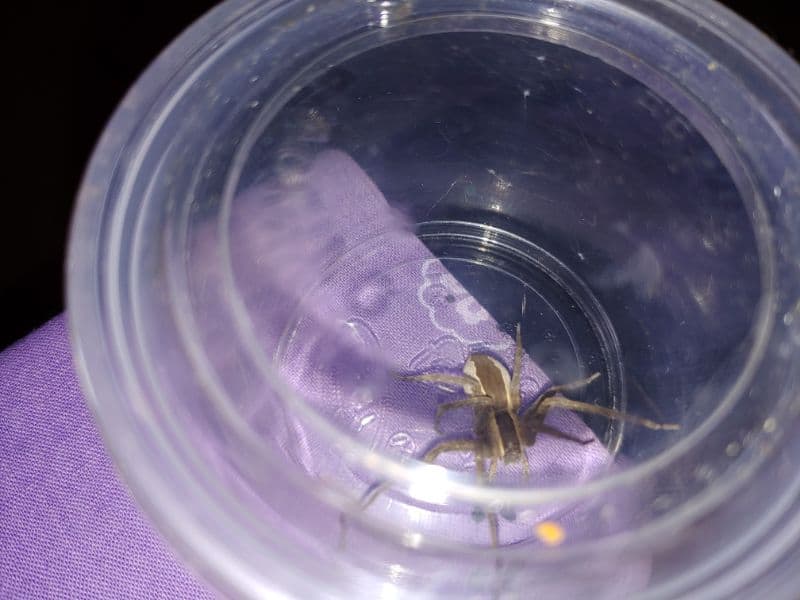 Distribution of the Nursery Web Spider in the USA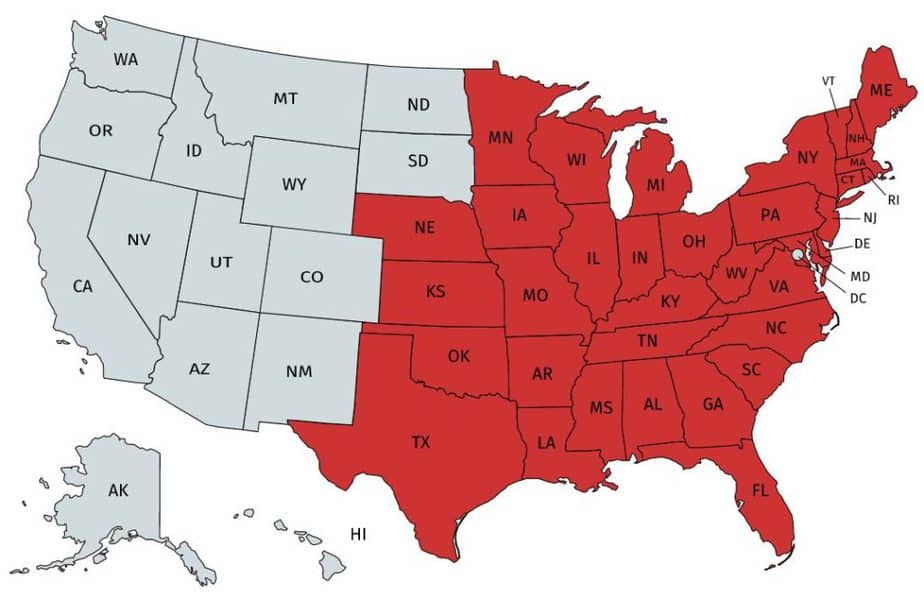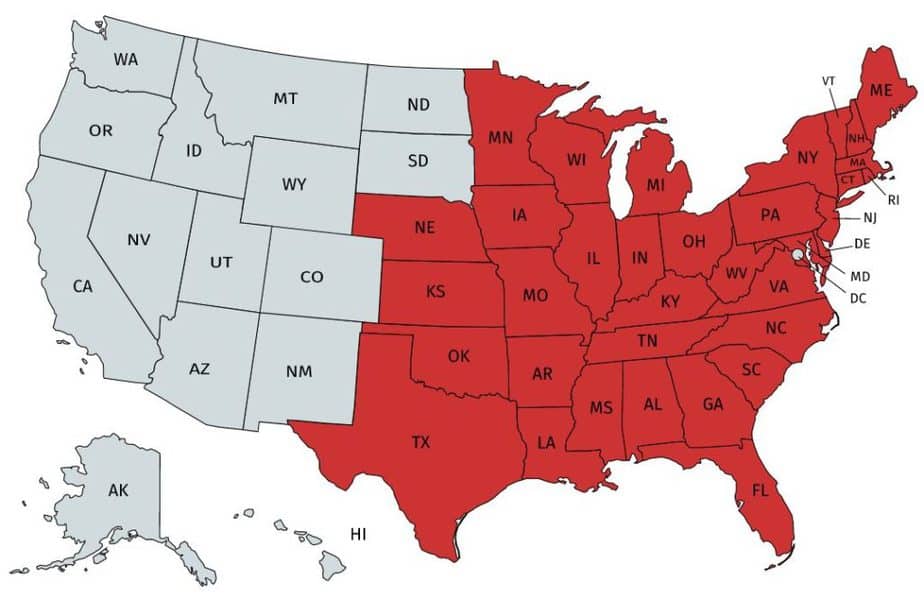 The nursery web spider can be found throughout the Eastern States of the United States: Alabama, Arkansas, Connecticut, Delaware, Florida, Georgia, Illinois, Indiana, Iowa, Kansas, Kentucky, Louisiana, Maine, Maryland, Massachusetts, Michigan, Minnesota, Mississippi, Missouri, Nebraska, New Hampshire, New Jersey, New York, North Carolina, Ohio, Oklahoma, Pennsylvania, Rhode Island, South Carolina, Tennessee, Texas, Vermont, Virginia, West Virginia, Wisconsin.
More Nursery Web Spider Pictures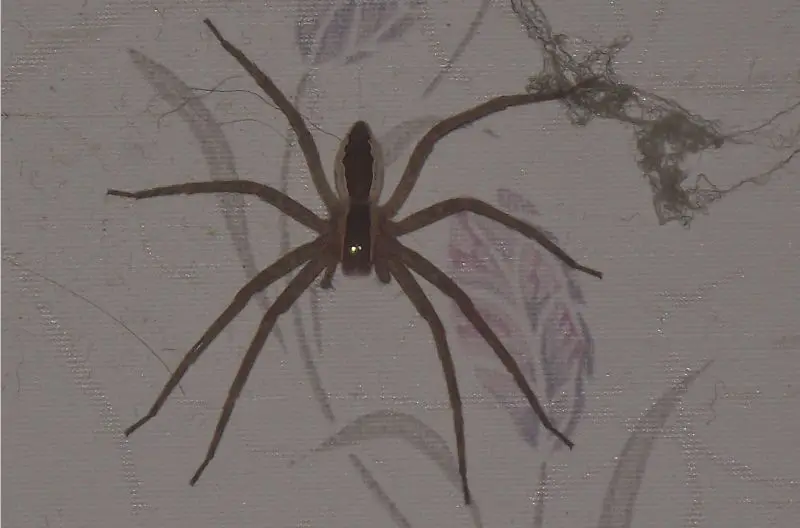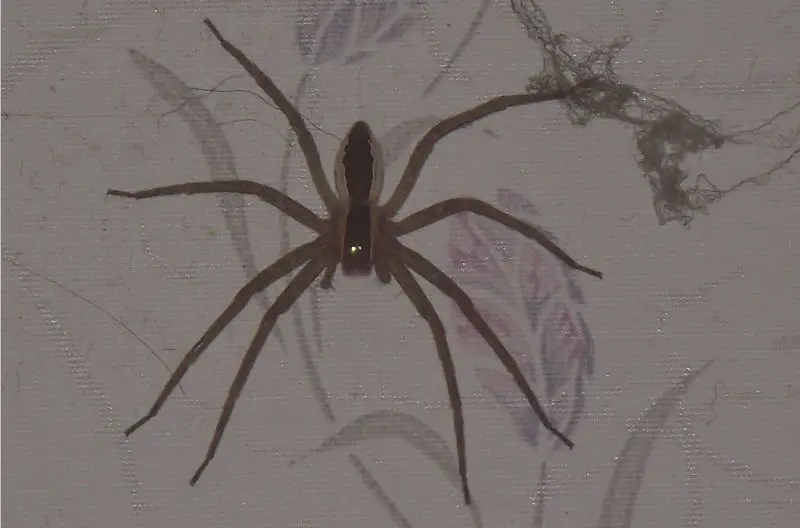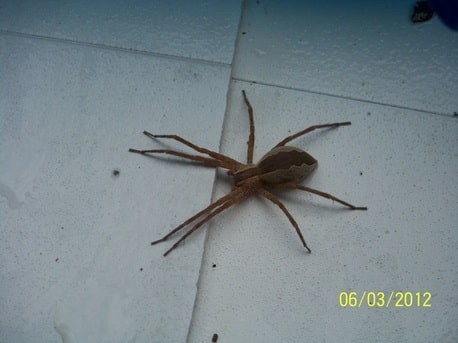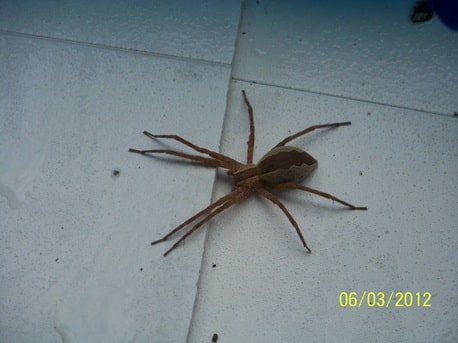 Pisaurina Mira – American Nursery Web Spider