The spinybacked orbweaver is a small harmless spider with six characteristic spines along the back of its abdomen. It can come in a variety of colors. The native range of this species is throughout the Southern United States, Central America and the Caribbean. The spiny backed orb weaver has also been introduced to Hawaii and has established a large population there.
Spinybacked Orbweaver Description
Spinybacked orb weavers are one of the few spider species whose abdomen is wider than it is long. The species is easy to identify from the six spines that stand out from the sides and back of its abdomen.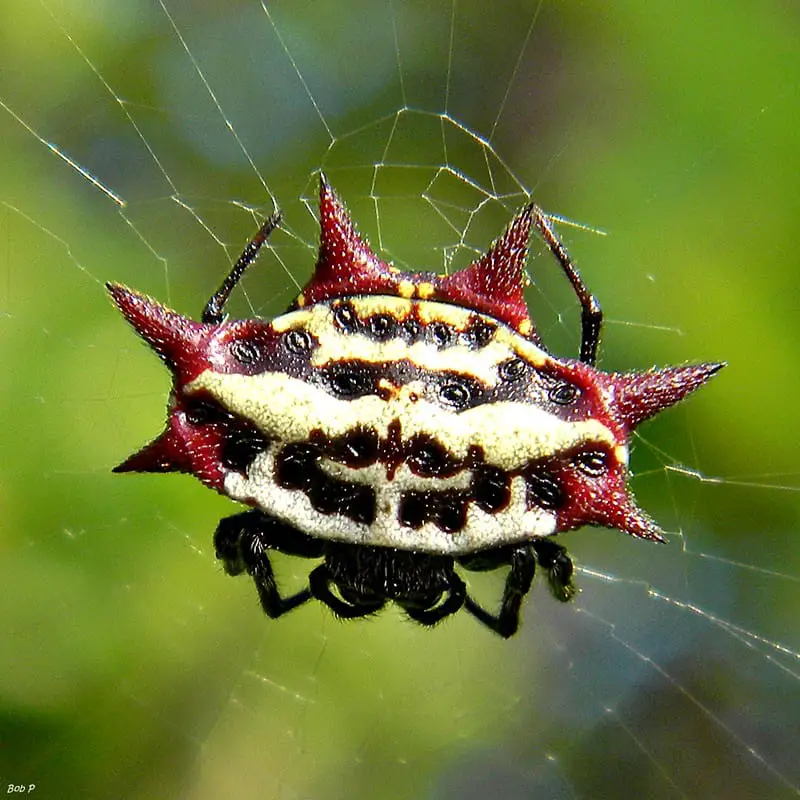 While all spinybacked orb weavers have a very similar shape with the six characteristic spines, they can come in a variety of colors. Mostly, the spines as well as the legs and head are black while the central part of the abdomen is white, yellow, orange or red. Regardless of the coloration, the spider has several black spots on the upper side of its abdomen.
Males are considerably smaller than females and usually have a gray abdomen with several white spots. Male specimen only have four or five spines.
The spinybacked orb weaver is a spider with a very short lifecycle. Juveniles hatch during the winter months or in early spring. Most other spider species reach their reproduction age during autumn and die after laying their eggs. Spiny orb weaver usually already reach their maturity during late spring and will die after laying their eggs.
Since the appearance of the spinybellied orb weaver is quite unique, it is hard to confuse it with a different spider species. The star-bellied orb weaver can have a similar-looking body shape with different coloration.
Size
The spinybacked orb weaver is a small spider. Females grow up to a size of 0.2-0.4 inches (5-10 mm) while males are much smaller and are often overseen. They only reach a size of around 0.1 inches (2-3 mm).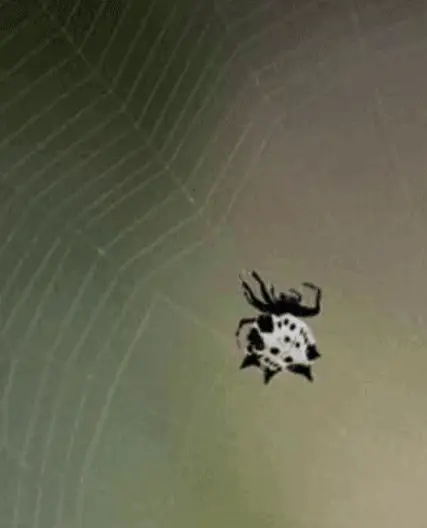 Web
Like other orb weavers, the spinybacked orb weaver spins a circular web meant for catching flying insects during the night hours. Most specimen eat their web in the early morning and rebuild it every evening. The webs of spiny orb weaver often have little balls of silk that should apparently warn larger insects and birds from hitting and destroying the web.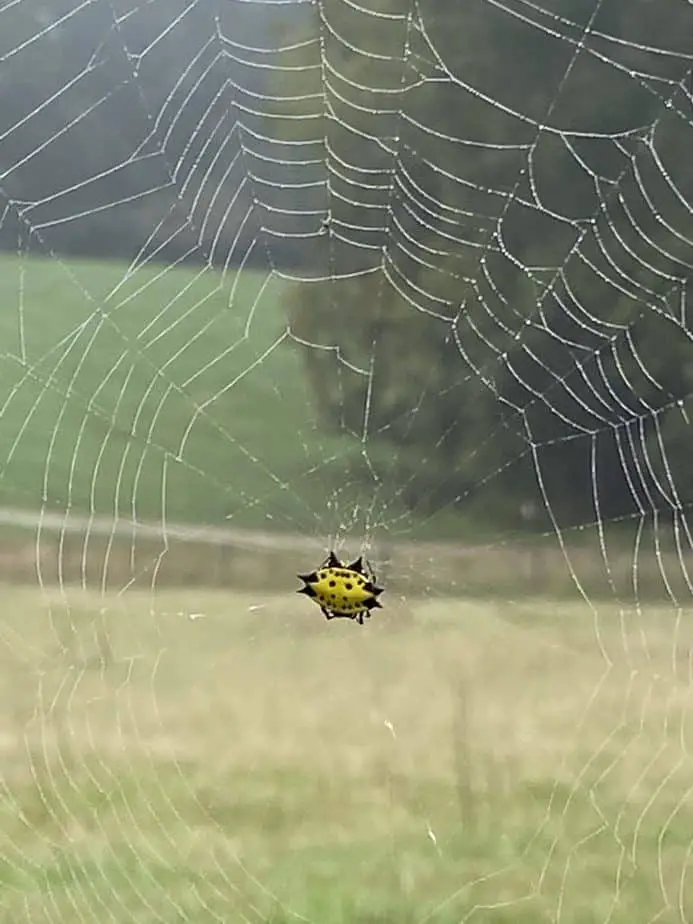 Bites
Spinybacked orb weaver are harmless spiders. They are not aggressive and only in very rare occasions would they bite a human. In the few cases where a bite happens, it may at worst cause some discomfort and minor local swelling. Mostly, however, the tiny spider would not even be able to pierce through human skin.
Gasteracantha cancriformis scientific classification
Kingdom: Animalia
Phylum: Arthropoda
Subphylum: Chelicerata
Class: Arachnida
Order: Araneae
Infraorder: Araneomorphae
Family: Araneidae
Genus: Gasteracantha
Species: Gasteracantha cancriformis
Other common names
In addition to spiny orb weaver or spinybacked orb weaver, the spider is also known under the following common names: crab-like orbweaver spider, jewel (face) spider, spiny-bellied orb weaver, smiley face spider.
Gasteracantha cancriformis range in the US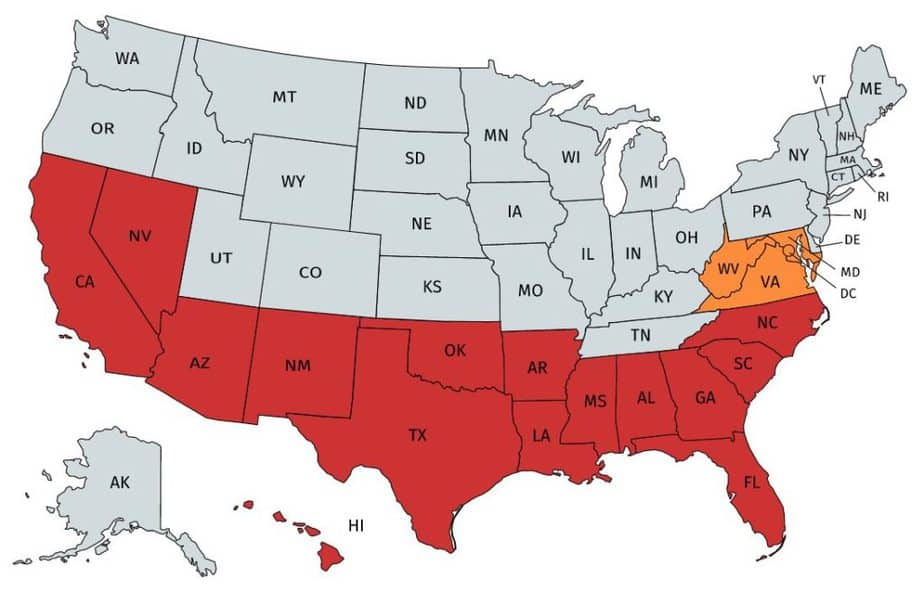 The spinybacked orb weaver can be found in the Southern United States from California to North Carolina. The species has also been introduced to Hawaii. Therefore, this species can be found in the following U.S. States: California, Nevada, Arizona, New Mexico, Texas, Oklahoma, Arkansas, Louisiana, Mississippi, Alabama, Georgia, Florida, South Carolina, North Carolina and Hawaii. Occasionally, specimen can also be found in Virginia, West Virginia and as far up north as Maryland.
References
Taxon details: World Spider Catalogue
Binominal name from: Linnaues, 1758
Eberhard, William G. (2006): Stabilimenta of Philoponella vicina (Araneae: Uloboridae) and Gasteracantha cancriformis (Araneae: Araneidae): Evidence Against a Prey Attractant Function.
Gasteracantha Cancriformis – Spinybacked Orb Weaver