Maevia inclemens, commonly called dimorphic jumper is a species of jumping spiders mainly found in the Eastern U.S. States and Southeastern Canada. Its common name comes from the fact that there are two types of males that differ in appearance and behavior – so-called morphs.
Dimorphic Jumper Description
As mentioned, the male dimorphic jumper comes in two forms (or morphs): the dark morph with a completely black abdomen and cephalothorax and white legs.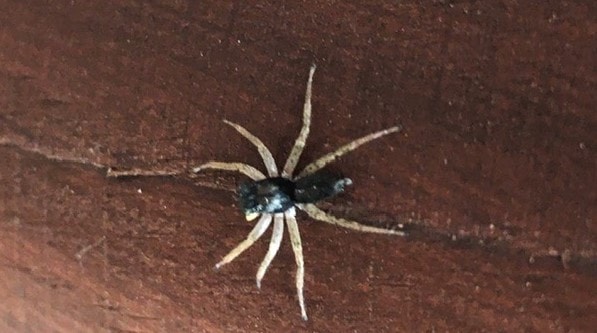 The gray morph has gray and white stripes along its body and legs. It is therefore sometimes confused with the gray wall jumper or the zebra jumping spider. However, the gray morph of maevia inclemens can be identified by its bright orange pedipalps which doesn't occur in the other two species.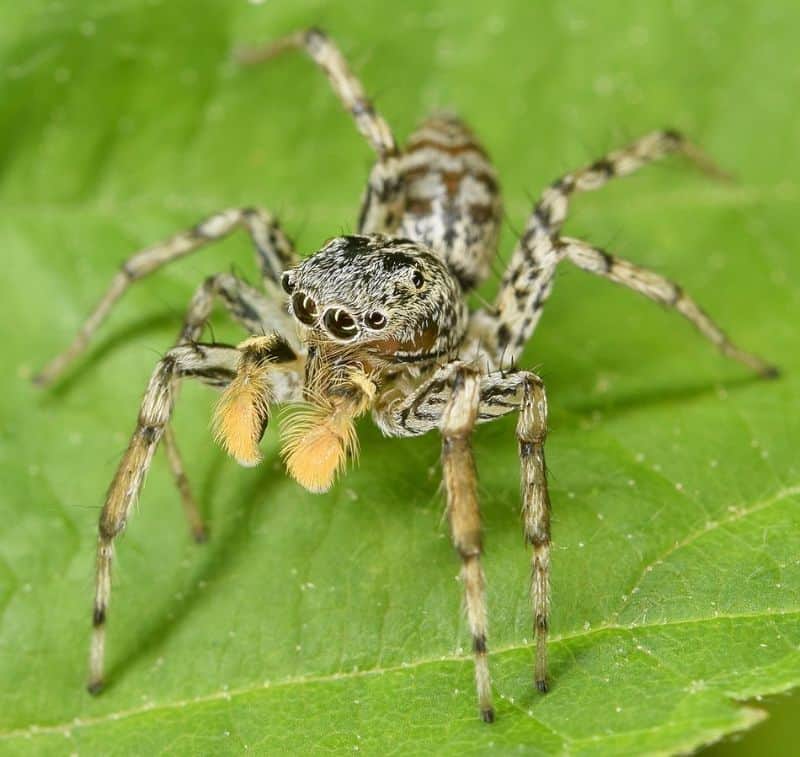 Around 50% of all males are dark morphs while the other 50% are gray morphs.
The female Maevia inclemens has a brown body and legs with white and red markings on the back of its abdomen.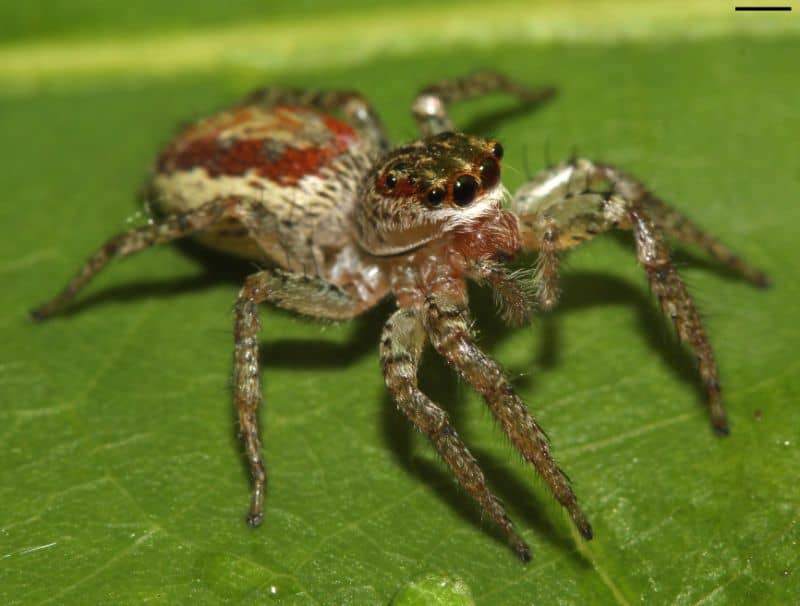 Size
The dimorphic jumper is, like other jumping spiders, a rather small spider. They reach a size of 0.2-0.3 inches (0.5-1.0 cm). Females are around 20% larger than males.
Web
Like all jumpings spiders, the dimorphic jumper is a hunting spider and doesn't spin a web to catch prey. It only uses its ability to create silk to drag a safety line for dangerous jumps. In case the jump goes wrong, the spider will be stopped by the silk string.
Bite
A Maevia inclemens bite is not dangerous for humans. They are also very shy and incredibly fast spiders – so it is unlikely to be bitten by one. In case a bite occurs, minor swellings can be expected. The level of pain is much less than that of a bee sting.
Scientific Classification of Maevia inclemens
Kingdom: Animalia
Phylum: Arthropoda
Subphylum: Chelicerata
Class: Arachnida
Order: Araneae
Infraorder: Araneomorphae
Family: Salticidae
Genus: Maevia
Species: Meavia inclemens
Common Names
Dimorphic jumper or dimorphic jumping spider.
Distribution of the dimorphic jumping spider in the USA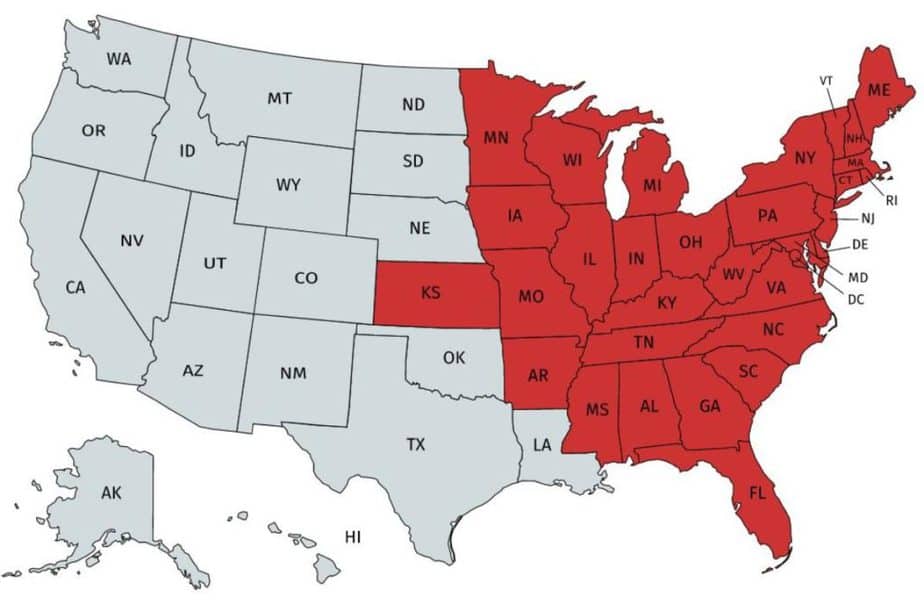 The dimorphic jumper is a quite common species throughout the Eastern United States and is mostly found in the following states: Alabama, Arkansas, Connecticut, Delaware, Florida, Georgia, Illinois, Indiana, Iowa, Kansas, Kentucky, Maine, Maryland, Massachusetts, Michigan, Minnesota, Mississippi, Missouri, New Hampshire, New Jersey, New York, North Carolina, Ohio, Pennsylvania, Rhode Island, South Carolina, Tennessee, Vermont, Virginia, West Virginia, Wisconsin
Maevia Inclemens – Dimorphic Jumper