Olios Giganteus, the giant crab spider, belongs to the family of Sparassidae spiders, which are commonly called huntsman spiders. As other crab spiders, they have curved legs which gives them a crab-like appearance. However, the giant crab spider can reach a leg span of up to 6 inches (15 cm) – making them much larger than the normally small crab spiders. The giant crab spider like a warm and dry climate and can be found in the Western and Southern United States.
Giant Crab Spider Description
The body and the legs of the giant crab spider is covered with small hairs. It is mostly a light brown while the color gets darker towards the end of the legs. The spider has a black marking on its back that looks somewhat like a stretched letter "Y".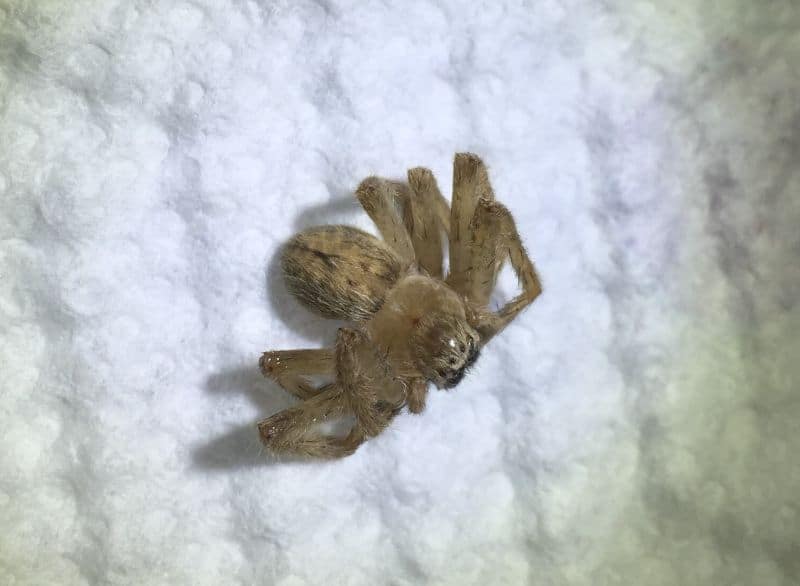 Giant crab spiders are very fast runners, climbers, and they can also jump to reach any target.
Size
As mentioned above, the giant crab spider is one of the largest spiders found in the United States. Their bodies can reach a length of up to 0.8 inches (2 cm) and their total leg span can reach up to 6 inches (15 cm).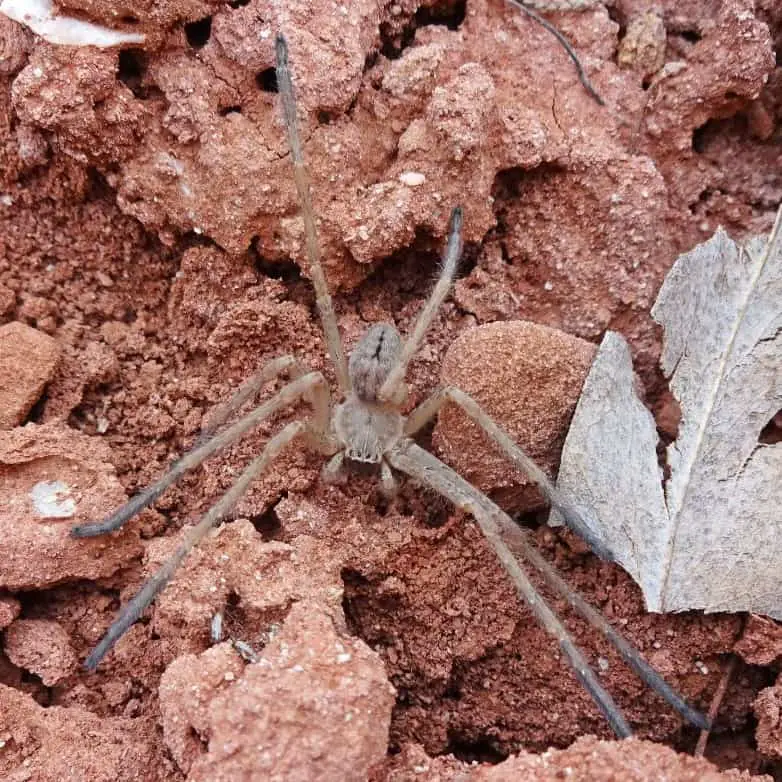 Web
Huntsman spiders are, as their name suggests, hunters. They do not spin webs to catch their prey. They only use their abilities to wrap their eggs in egg sacs.
Bite
The giant crab spiders can be classified as a rather aggressive species. Especially female specimen with an egg sac react very protective for their offspring and often attack any potential threat. This can also be humans.
Due to the speed and the abilities to climb over any obstacle, it can be hard to shake off a giant crab spider once it walks on a human being. The spider may consider these attempts as hostile and go into attack mode.
The bite of a giant crab spider can be quite painful – more painful than most other spider bites and mostly more severe than a bee sting. The venom of the spider often causes some nausea, headaches and local swellings.
However, these symptoms usually wear off with a couple of hours and hospital treatment is usually not required.
Olios giganteus scientific classification
Kingdom: Animalia
Phylum: Arthropoda
Subphylum: Chelicerata
Class: Arachnida
Order: Araneae
Infraorder: Araneomorphae
Family: Sparassidae
Genus: Olios
Species: Olios giganteus
Giant Crab Spider Range in the US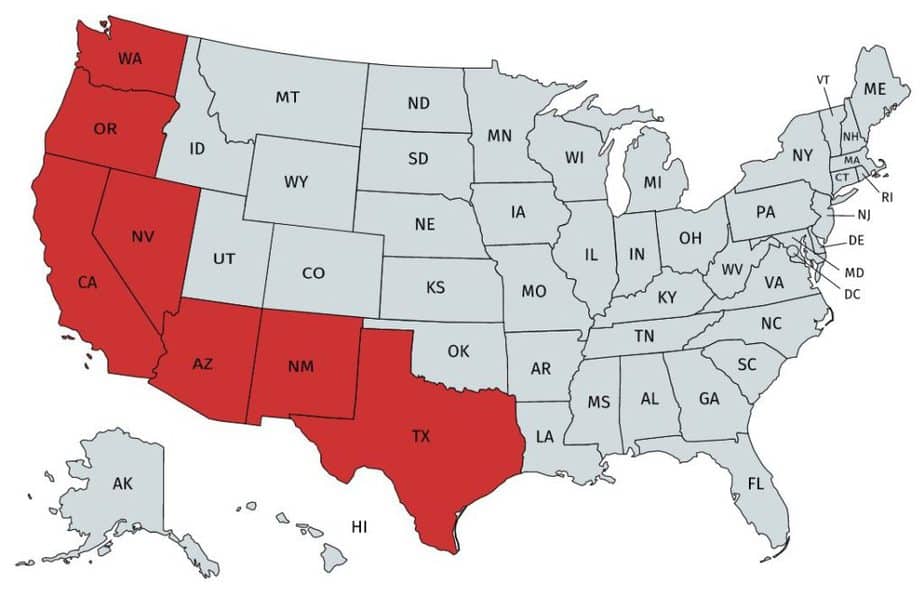 The giant crab spider can be found in the western and southern states of the US. Namely, these are: Washington, Oregon, California, Nevada, Arizona, New Mexico and Texas.
Olios Giganteus – Giant Crab Spider