Even though Xysticus funestus has a dangerously-sounding common name, the deadly ground crab spider, it is of absolutely no concern for humans or pet animals. It is an orange colored crab spider that usually hunts for small insects on the forest soil. It can be found throughout North America.
Running crab spider description
The deadly ground crab spider is an orange spider with curved legs, giving it a crab-like appearance. Its abdomen and legs often have dark orange bumps. Another characteristic to identify crab spiders is the fact that their second pair of legs is larger than the third and fourth pair.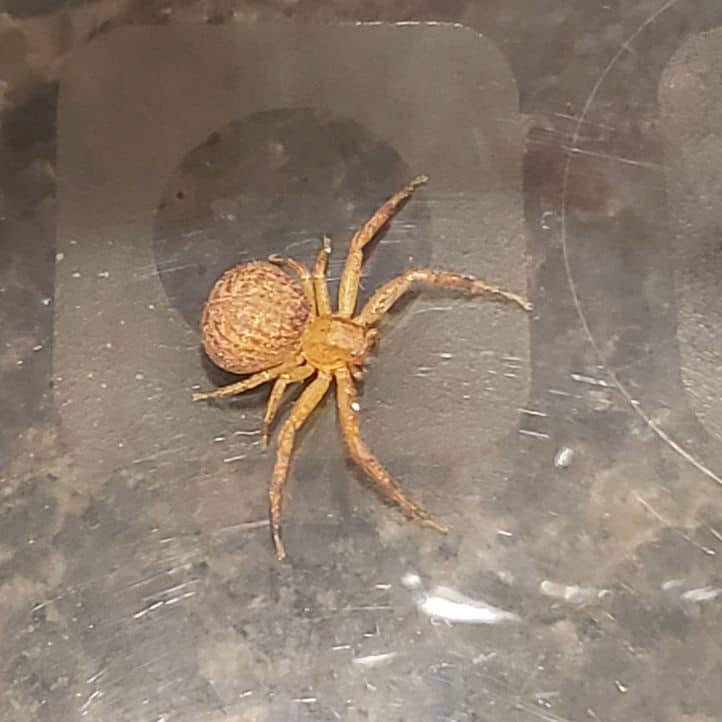 Size
As most Xysticus spiders, the ground crab spider is a small spider. Females can reach a size of 0.4 inches (10 mm) of body length while males are only half their size.
Web
As other crab spiders, the deadly ground crab spider is a hunter spider. It does not spin a web to catch prey. They mostly hunt on forest grounds, preferably in leaf litters. Especially in autumn, their body coloring is the perfect camouflage between orange colored leaf to hunt for small insects.
Bites
Despite its ferocious name, the deadly ground crab spider is harmless for humans. With its small fangs, it is mostly even impossible for them to pierce through humans skin. Furthermore, these crab spiders are shy and most likely to take off when they see any human approaching. In the rare cases where a bite occurs, it might at worst cause some pain and local swelling.
Xysticus funestus scientific classification
Kingdom: Animalia
Phylum: Arthropoda
Subphylum: Chelicerata
Class: Arachnida
Order: Araneae
Infraorder: Araneomorphae
Family: Thomisidae
Genus: Xysticus
Species: Xysticus funestus
Common names
Deadly ground crab spider or ground crab spider.
Distribution of the deadly ground crab spider in the USA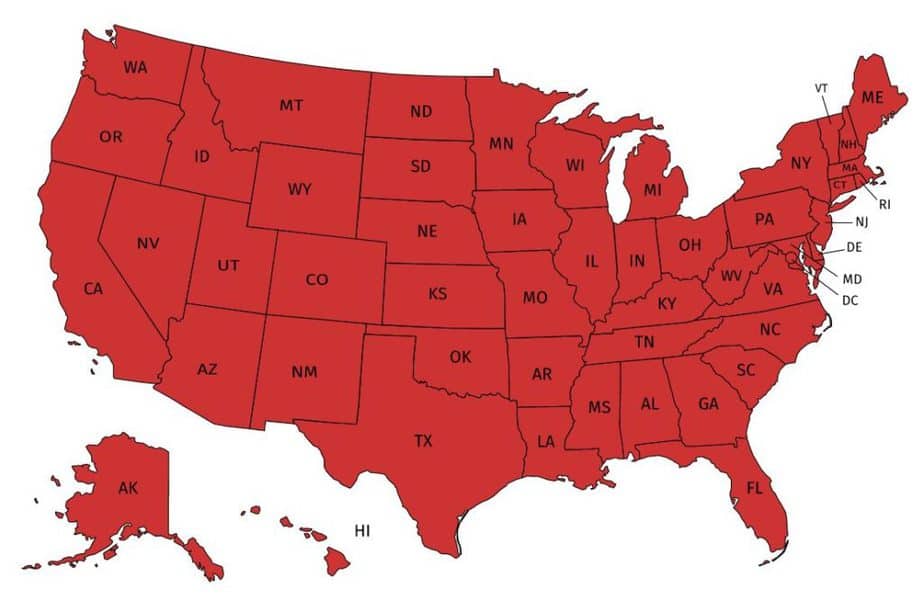 The ground crab spider can be found almost everywhere in the United States: Alabama, Alaska, Arizona, Arkansas, California, Colorado, Connecticut, Delaware, Florida, Georgia, Hawaii, Idaho, Illinois, Indiana, Iowa, Kansas, Kentucky, Louisiana, Maine, Maryland, Massachusetts, Michigan, Minnesota, Mississippi, Missouri, Montana, Nebraska, Nevada, New Hampshire, New Jersey, New Mexico, New York, North Carolina, North Dakota, Ohio, Oklahoma, Oregon, Pennsylvania, Rhode Island, South Carolina, South Dakota, Tennessee, Texas, Utah, Vermont, Virginia, Washington, West Virginia, Wisconsin, Wyoming
Xysticus Funestus – Deadly Ground Crab Spider