The Pachygnatha is technically part of the Orb Weaver family. However, it does not spin a web and is a wandering hunter in the likes of the Wolf Spider. I cannot help but to think of this as the oxymoron of the spider world.
Pachygnatha Description
The spiders of the pachygnatha genus have a very large and round abdomen. Their legs are between dark and light brown. Sometimes, they may even have a transparent look, similar to the leaf-curling sac spider.
On the usually dark olive green or brown back, they have a distinctive white mark filled with brown patterns. These may seem like three small crosses in a row.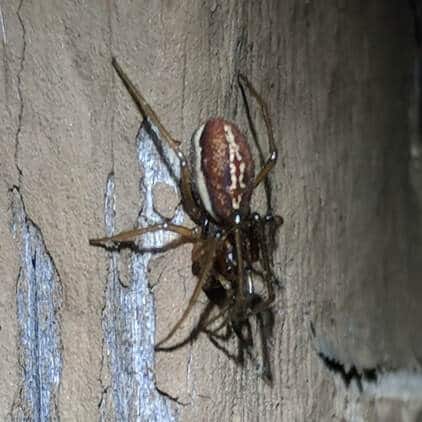 Size
The largest species of the Pachygnatha genus grow up to 0,3 inches (7 mm). Male specimen are usually a bit smaller than female.
Bite
Being a part of the Orb Weaver family, this spider is not dangerous. Though it being a hunter, it may not be as timid as other Orb Weavers, its venom is not considered harmful to humans.
Scientific Classification of Pachygnatha
Kingdom: Animalia
Phylum: Arthropoda
Subphylum: Chelicerata
Class: Arachnida
Order: Araneae
Infraorder: Araneomorphae
Family: Tetragnathidae
Genus: Pachygnatha
Pachygnatha Distribution in the USA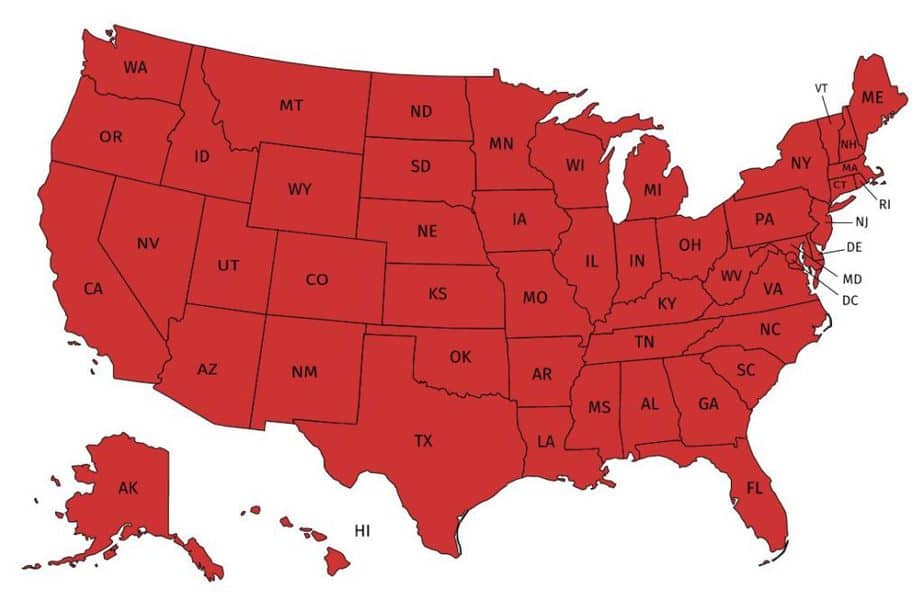 Members of various Pachygnatha species can be found throughout the United States – Alabama, Alaska, Arizona, Arkansas, California, Colorado, Connecticut, Delaware, Florida, Georgia, Hawaii, Idaho, Illinois, Indiana, Iowa, Kansas, Kentucky, Louisiana, Maine, Maryland, Massachusetts, Michigan, Minnesota, Mississippi, Missouri, Montana, Nebraska, Nevada, New Hampshire, New Jersey, New Mexico, New York, North Carolina, North Dakota, Ohio, Oklahoma, Oregon, Pennsylvania, Rhode Island, South Carolina, South Dakota, Tennessee, Texas, Utah, Vermont, Virginia, Washington, West Virginia, Wisconsin, Wyoming