Leucauge venusta, commonly called orchard spider is an orb weaver spider that can be found in the Eastern US states, Canada and Central America. Unlike many other orb weavers, the orchard spider is a very colorful spider.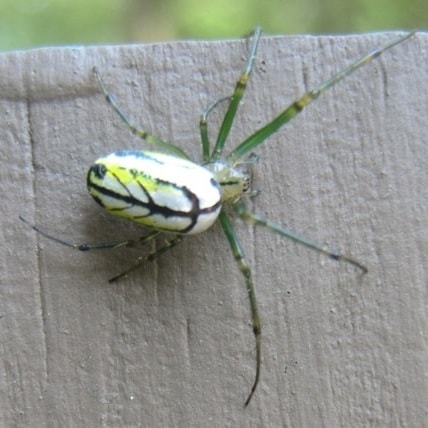 Orchard spider description
The abdomen is elongated and is silvery or white with colored markings. Those markings can be Green, Yellow, Black, Orange, and sometimes pink spots. The Cephalothorax is a light green/yellow with brown stripes on the sides. The legs are a bright leafy green.
Check out this video of an orchard spider catching a carpenter ant in its web:
Size
The females' body will grow to just under 5/16" (7 mm) and if the legs are included, it can reach a size of almost ¾" (19 mm).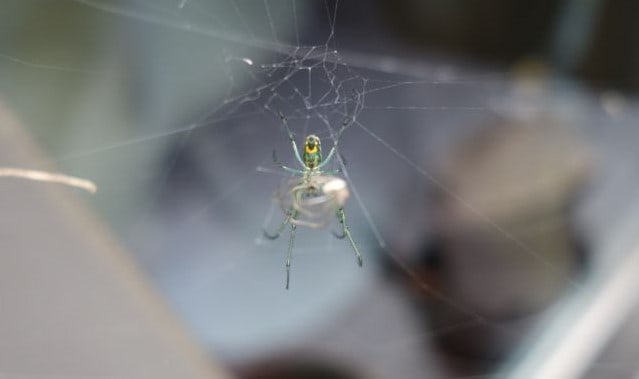 Orchard Spider Bite
The bite of the entire orb weaver family of spiders is not dangerous for humans. The orchard spider is a rather timid spider and will not attack unless it feels threatened. In the rare occasion where a bite happens, it might lead to minor swellings or discomfort.
Scientific Classification of Leucauge venusta
Kingdom: Animalia
Phylum: Arthropoda
Subphylum: Chelicerata
Class: Arachnida
Order: Araneae
Infraorder: Araneomorphae
Family: Tetragnathidae
Genus: Leucauge
Species: Leucauge venusta
Common Names
Orchard orb weaver, orchard spider.
Distribution of the Orchard Spider in the USA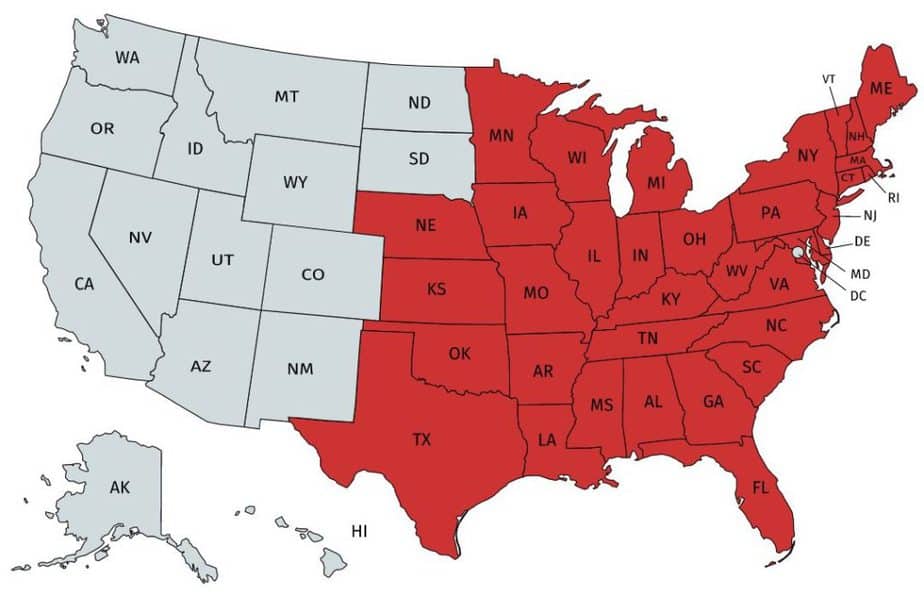 The Orchard Orb Weaver occurs in states along the East Coast into Central US: Alabama, Arkansas, Connecticut, Delaware, Florida, Georgia, Illinois, Indiana, Iowa, Kansas, Kentucky, Louisiana, Maine, Maryland, Massachusetts, Michigan, Minnesota, Mississippi, Missouri, Nebraska, New Hampshire, New Jersey, New York, North Carolina, Ohio, Oklahoma, Pennsylvania, Rhode Island, South Carolina, Tennessee, Texas, Vermont, Virginia, West Virginia, Wisconsin.
Leucauge venusta – Orchard Spider