Trichonephila clavipes, commonly called banana spider or golden-silk orb weaver is a unique orb weaver species due to its shape and color. The spider is used to warm climate and originally native to Central America and some Caribbean islands. However, it can also be found in the Southern States of the U.S. During the warm summer months, some specimens can occasionally be found in the Northern States of the U.S.
Golden-Silk orb weaver description
The abdomen of Trichonephila Clavipes is oblong-shaped and mostly yellow. Its shape and color also explain one of its common names: banana spider. The cephalothorax is small and grayish/white with several black dots. It often looks a bit like a skull. The golden silk spider has long and straight black and yellow legs. The four front as well as two back legs have two hairy black bands called gaiters, while the rest of the body is smooth.
The abdomen is mostly yellow with white and orange markings and dots. With increasing age, the abdomen of the female spider is getting darker and older specimens can be almost completely black. Even though the golden spider has a quite unique appearance it is sometimes confused with the banded garden spider, another orb weaver species.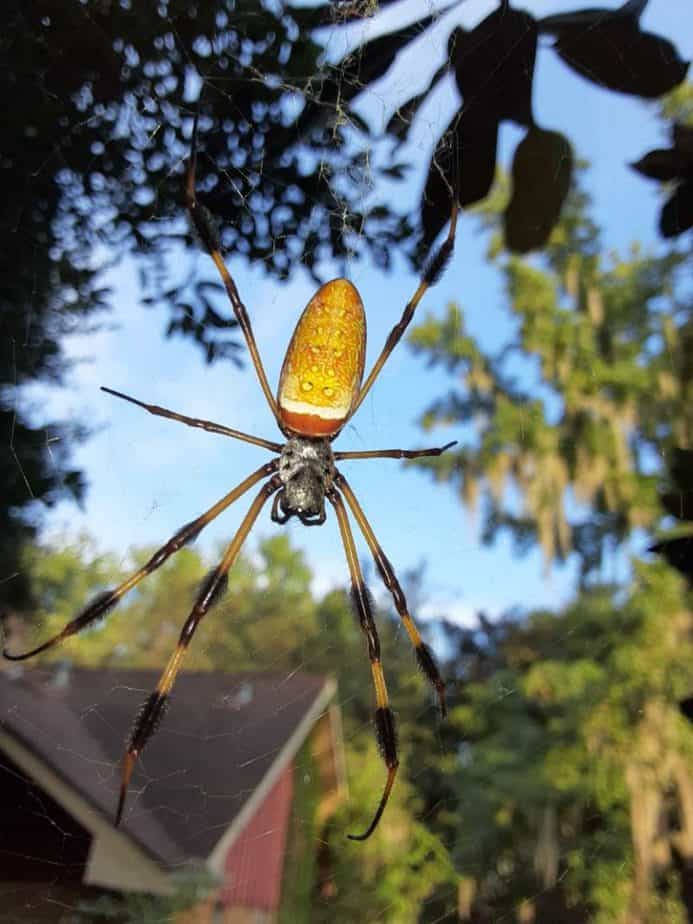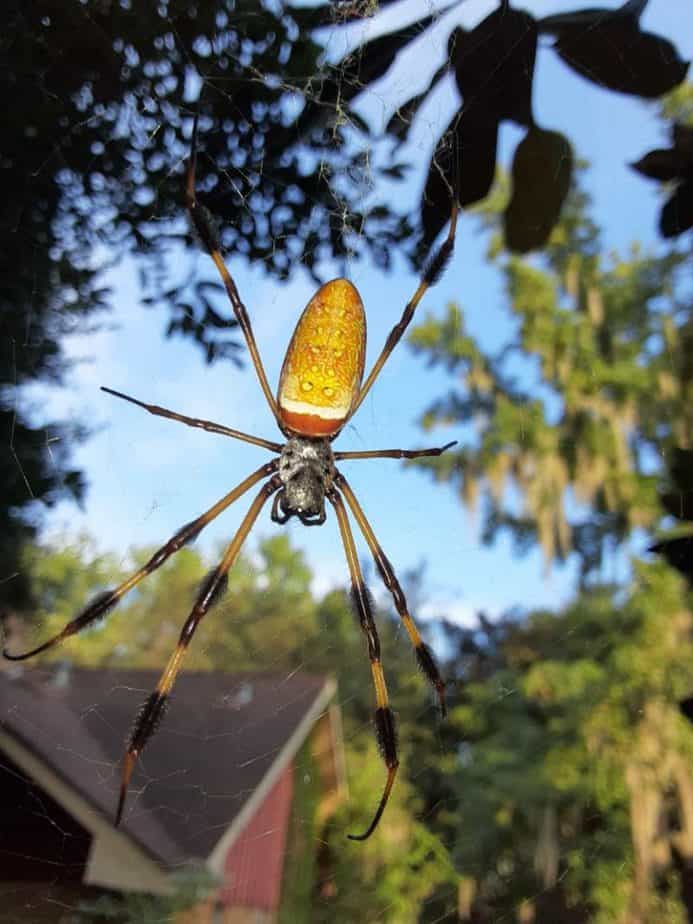 Size
The larger female banana spider reaches a size of 1 inch to 2 inches (25-50 mm). It is therefore one of the largest orb weaver spiders and one of the largest spiders in North America. Males are much smaller than females and are only around 0.2 inches (6 mm) long. Therefore, it is often hard to even spot a male.
Web
Like other orb weavers, the golden-silk orb weaver creates huge webs of up to 6 feet (2 meters) in diameter to catch flying insects. As soon as something hits the web, the golden orb weaver, waiting on the web, can feel the vibrations and can finish the prey off. Trichonephila clavipes creates a very strong silk that is eight times as strong as steel and is also being researched for medical purposes. Scientists hope to use the silk to repair broken human nerve strands.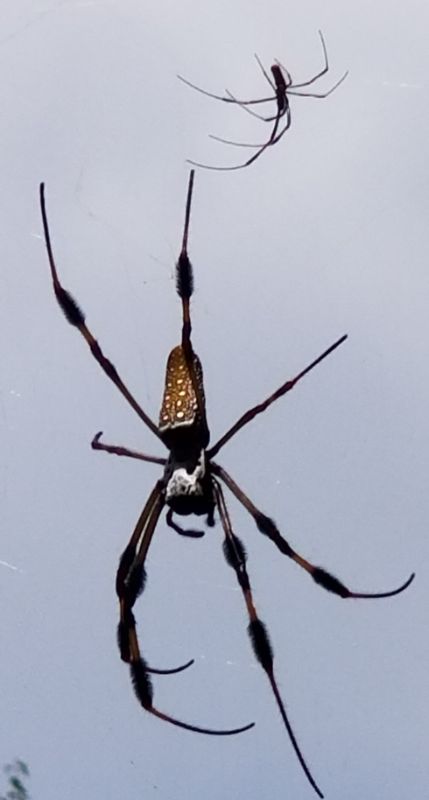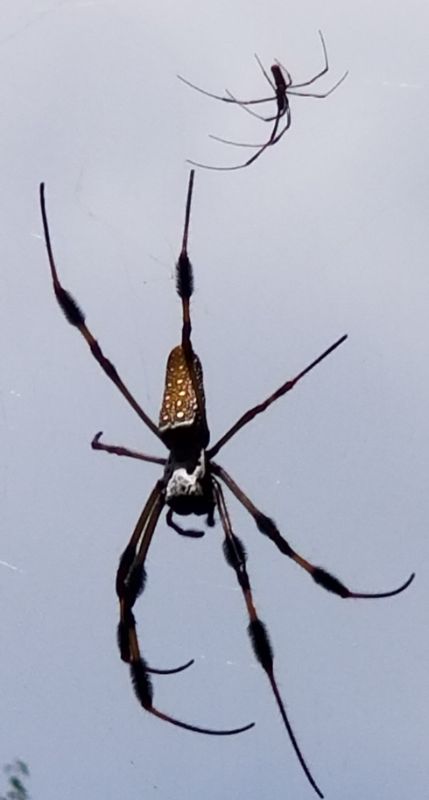 Bite
The banana spider is not a medically significant spider and a bite will most certainly only generate some minor discomfort. Generally much less than a bee sting. This is true for any orb weaver bite.
Trichonephila clavipes scientific classification
Kingdom: Animalia
Phylum: Arthropoda
Subphylum: Chelicerata
Class: Arachnida
Order: Araneae
Infraorder: Araneomorphae
Family: Aranidae
Genus: Trichonephila
Species: Trichonephila clavipes
Other common names
Trichonephila clavipes is commonly also called banana spider, Golden-silk orb weaver, golden-silk spider, golden spider and golden orb weaver.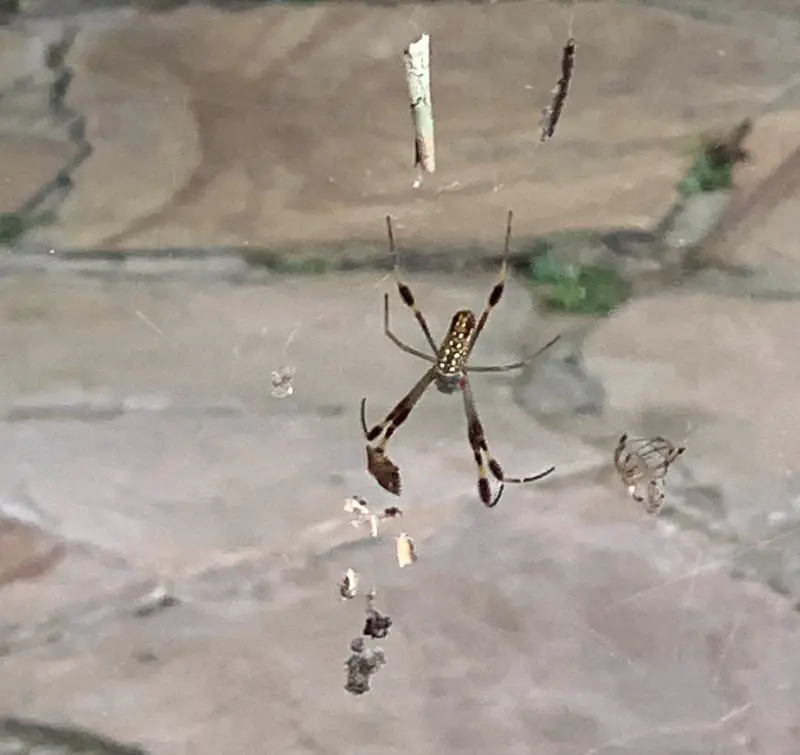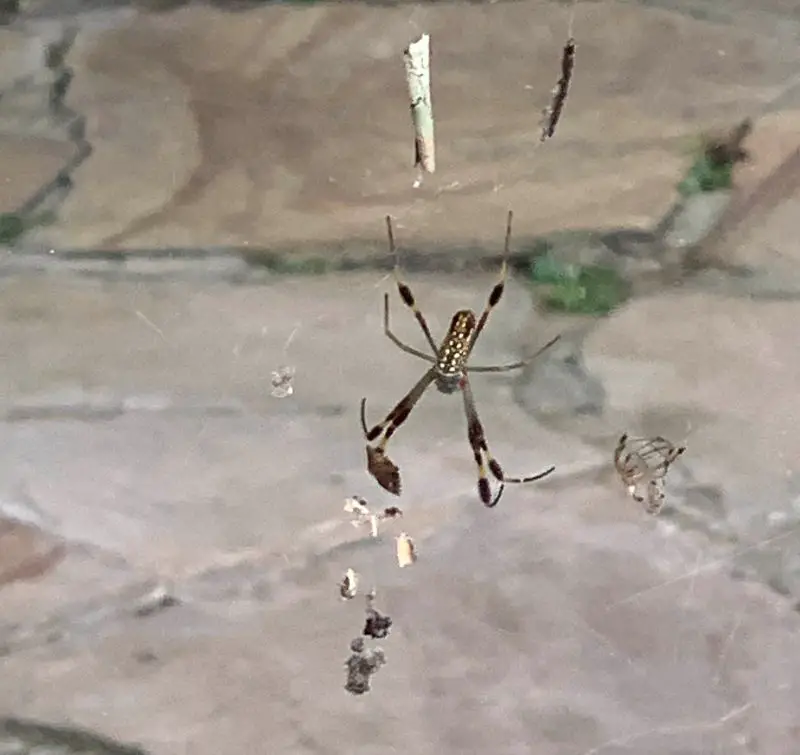 Distribution of the Golden Silk orb weaver in the USA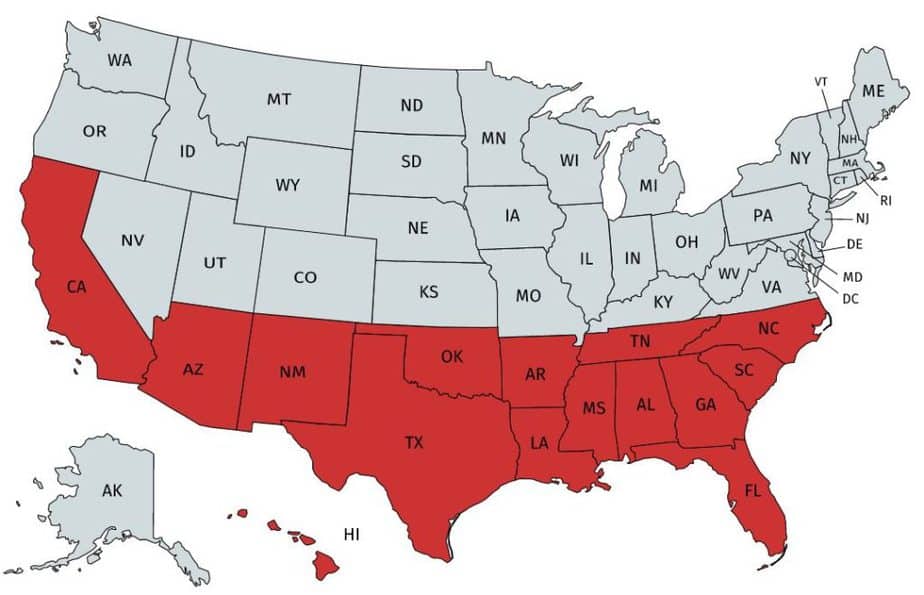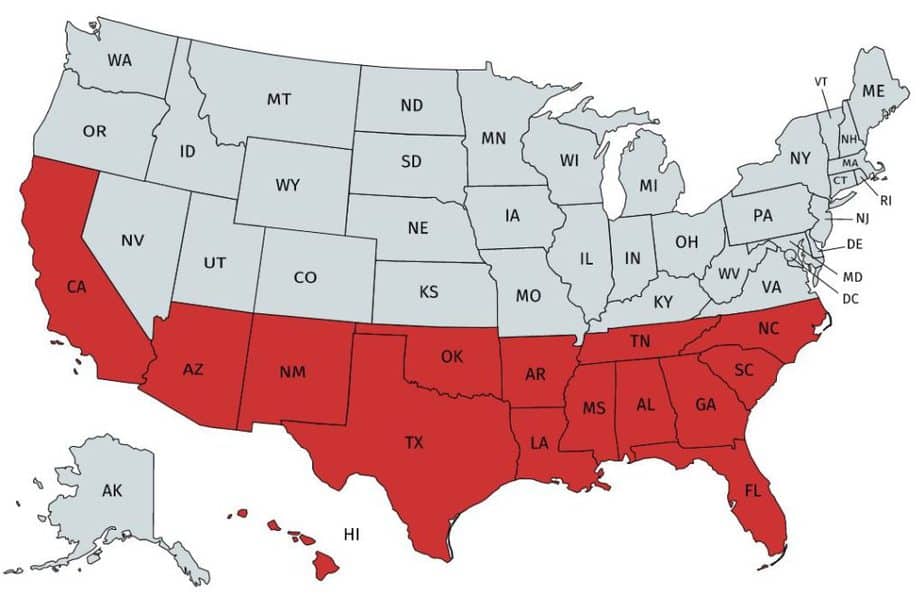 As mentioned above, the Golden Silk orb weaver can be found in the warm, Southern United States. That means that it can mostly be found in the following states: Alabama, Arizona, Arkansas, California, Florida, Georgia, Hawaii, Louisiana, Mississippi, New Mexico, North Carolina, Oklahoma, South Carolina, Tennessee and Texas. However, during the hotter summer months, some specimen may travel further North and reproduce also in other States.
Trichonephila Clavipes – Banana Spider