Castianeira descripta, more commonly know as the red-spotted ant mimic spider gets its common name from the similar look and behavior to ants. It mimics the behavior of ants to get close enough to them for an attack.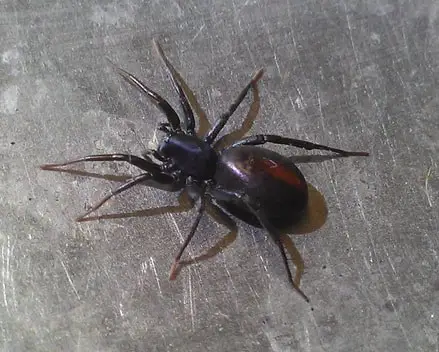 Red-Spotted Ant Mimic Spider Description
The Red Spotted Ant Mimic Spider is a hunter spider. That means it does not catch its prey with a web but instead wanders around, searching for its meal. The red-spotted ant mimic spider will often walk with its two front legs held up in the air while twitching them. This gives it the appearance of a six legged ant with antennae.  One belief is that it does so to mimic certain ants in hopes of getting close enough to one to pounce on.
The Specimen of the Castianeira Descripta can be easily confused with some species of the Black Widow as it is a black hairless spider with red markings on the back.
Though the differences are easily noticeable to those who are familiar to them, if you are not sure, it is best to be safe rather than sorry and not handle the spider.
Size
A normal female red-spotted ant mimic spider grows to around half an inch (13 mm). The male are smaller than the female spiders.
Web
As a hunter spider, the red-spotted ant mimic spider does not build a web to catch its prey. These spiders only use their spider silk to wrap eggs in a sac or to build a nest to rest in.
Bite
Even though the red-spotted ant mimic spider is a rather aggressive spider, it usually targets small insects or ants and not humans or pets. In case a bite occurs, it is not dangerous to humans. The area of the bite may turn red and it may cause some swelling, comparable to a bee sting. People with allergies should be more cautious.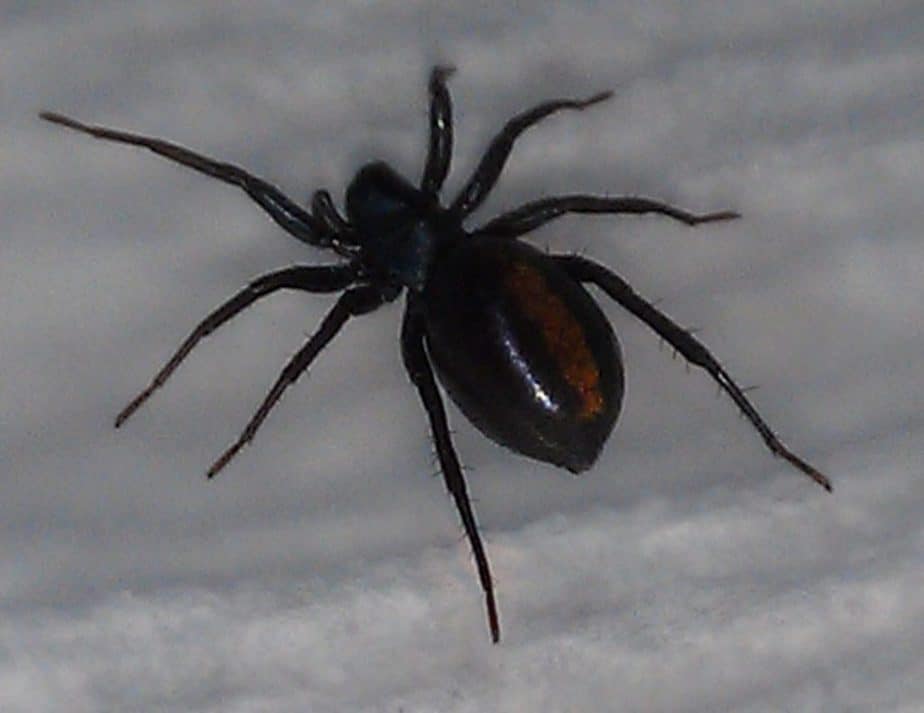 Scientific Classification of Castianeira descripta
Kingdom: Animalia
Phylum: Arthropoda
Subphylum: Chelicerata
Class: Arachnida
Order: Araneae
Infraorder: Araneomorphae
Family: Corinnidae
Genus: Castianeira
Species: Castianeira descripta
Distribution of the Red-Spotted Ant Mimic Spider in the USA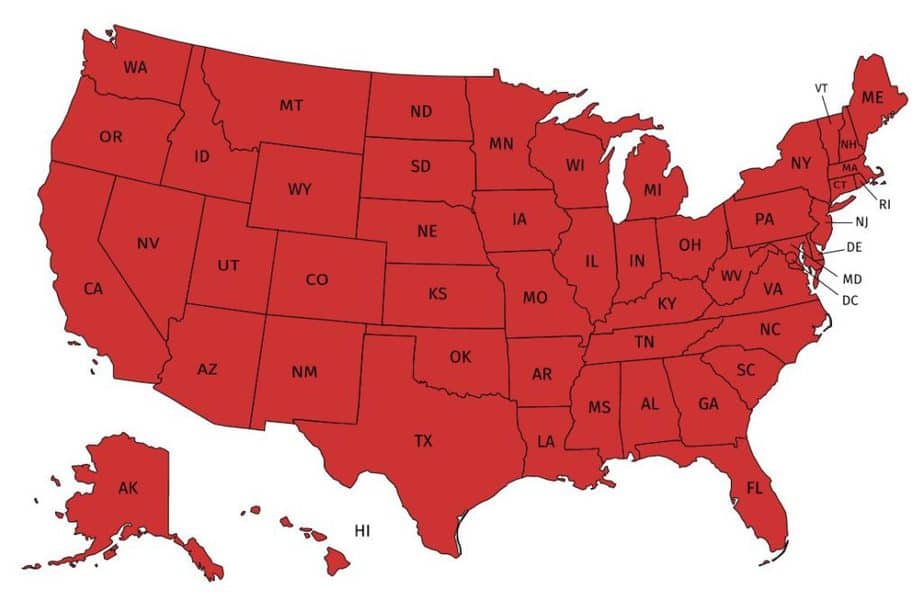 The red-spotted ant mimic spider can be found throughout the United States and Canada. However, it is more commonly seen on the East Coast. Alabama, Alaska, Arizona, Arkansas, California, Colorado, Connecticut, Delaware, Florida, Georgia, Hawaii, Idaho, Illinois, Indiana, Iowa, Kansas, Kentucky, Louisiana, Maine, Maryland, Massachusetts, Michigan, Minnesota, Mississippi, Missouri, Montana, Nebraska, Nevada, New Hampshire, New Jersey, New Mexico, New York, North Carolina, North Dakota, Ohio, Oklahoma, Oregon, Pennsylvania, Rhode Island, South Carolina, South Dakota, Tennessee, Texas, Utah, Vermont, Virginia, Washington, West Virginia, Wisconsin, Wyoming
Castianeira Descripta – Red-Spotted Ant Mimic Spider