As of 2021, there are over 48,000 spider species in the world. Around 3,000 of the species can be found in the United States. Spiders are classified under the order Araneae in the class Arachnida. Other arachnids that are not spiders are for example harvestmen and ticks.
Araneae are divided into two suborders: Mesothelae and Opisthothelae. The suborder Mesothelae only comprises few genera and none of them can be found in the United States. All spiders found in the United States are part of the infraorders Mygalomorphae (trapdoor spiders and tarantulas) or Araneomorphae (orb weavers, jumping spiders, ground spiders, cobweb spiders and most other spider families).
Mygalomorphae – Trapdoor Spiders and Tarantulas
The Mygalomorphae infraorder comprises several families of trapdoor spiders and tarantulas. The infraorder is subdivided into two clades. 11 Mygalomorphae spider families are found in North America.
Clade Atypoidea:
Antrodiaetidae – Folding Trapdoor Spiders
Atypidae – Atypical Tarantulas or Purseweb Spiders
Hexurellidae
Mecicobothriidae – Dwarf Tarantulas or Sheet Funnel-Web Spiders 
Megahexuridae
Clade Avicularioidea
Cyrtaucheniidae – Wafer Trapdoor Spiders
Euagridae
Euctenizidae
Halonoproctidae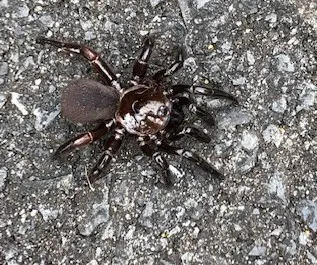 Microhexuridae
Theraphosidae – Tarantulas
Araneomorphae – All Other Spiders
The infraorder Araneomorphae comprises all other spiders. The vast majority of all North American spiders is part of the araneomorph spiders. This inforaorder contains for example jumping spiders, orb weavers, sac spiders, funnel weavers and many more common spiders in the United States. Families with a (!) before their name contain medically significant spiders in North America.
Agelenidae – Araneomorph Funnel-Web Spiders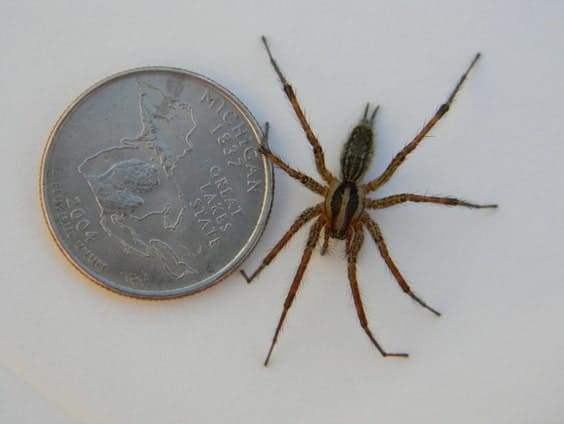 Amaurobiidae – tangled nest spiders
Hacklemesh weaver

Example: Callobius bennetti

Anapidae
Anyphaenidae – Anyphaenid Sac Spiders

Example: Ghost spider (Hibana)

Aranidae – Orb-Weaver Spiders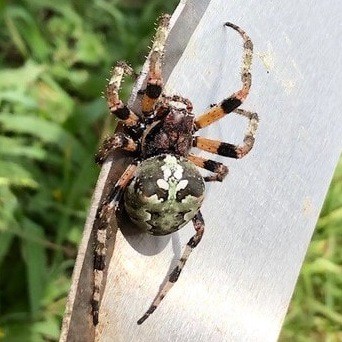 Archaeidae – Pelican Spiders
Caponiidae
Cheiracanthiidae
Clubionidae – Sac Spiders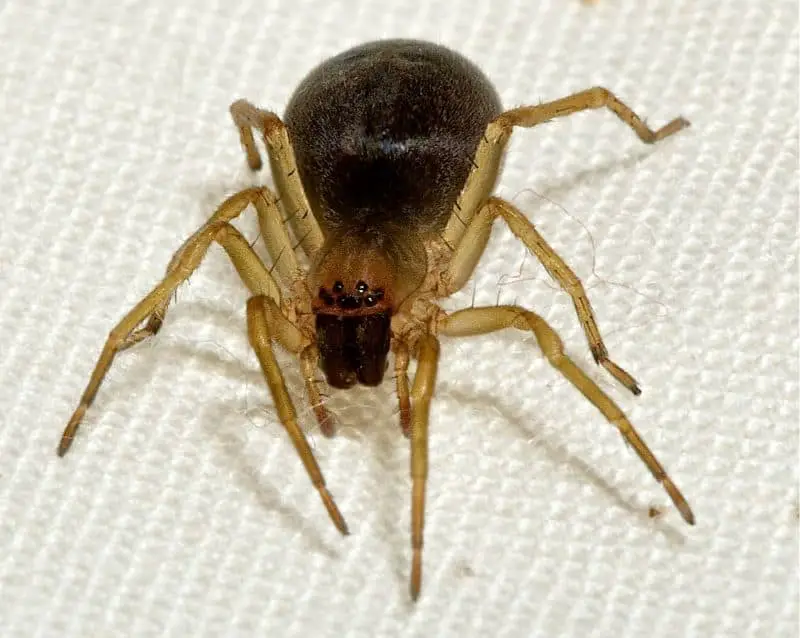 Corinnidae
Ctenidae – tropical wolf spiders / wandering spiders
Cybaeidae
Deinopidae – Net-Casting Spiders

Example: Ogre-faced spider or net-casting spider (Deinopis spinosa)

Desidae – intertidal spiders         
Dictynidae – Coneweb spiders

Example: Desert Bush Spider (Diguetia canities)

Dysderidae – woodlouse hunter spiders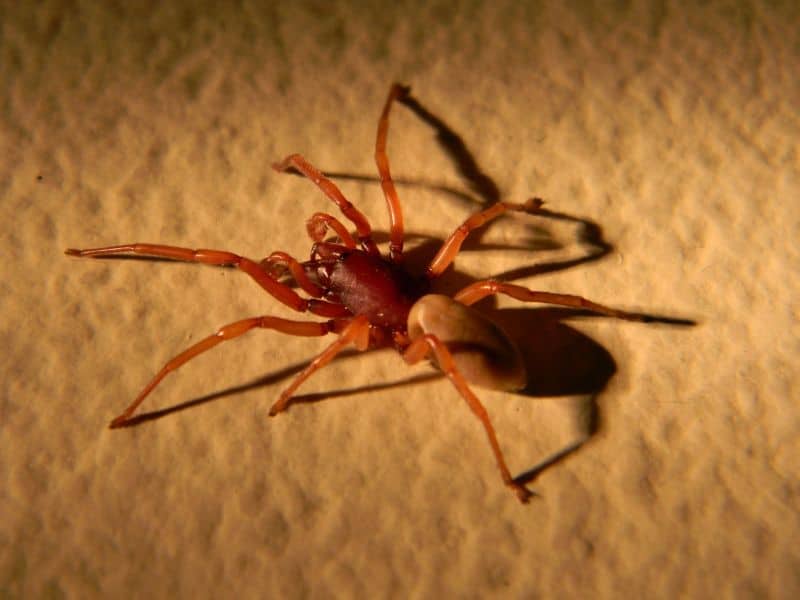 Filistatidae – Crevice Weavers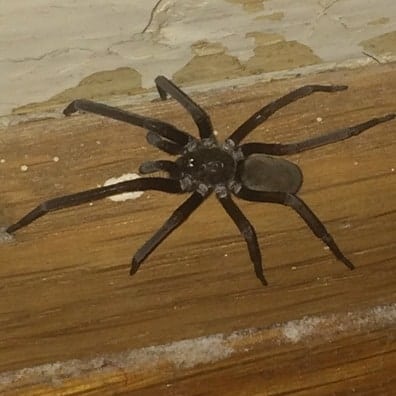 Gnaphosidae – (Flat-Bellied) Ground Spiders
Hahniidae – Dwarf Sheet Spiders
Hersiliidae – Tree Trunk Spiders
Homalonychus
Hypochilidae – Lampshade Spiders
Leptonetidae
Linyphiidae – Dwarf/Money Spiders
Liocranidae – Liocranid Sac Spiders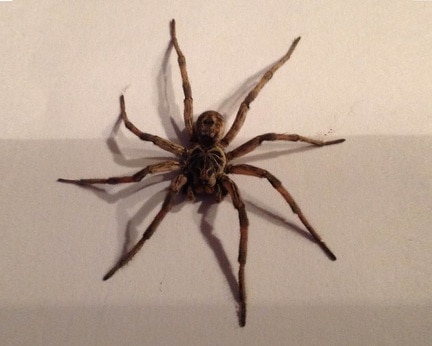 Mimetidae – Pirate Spiders
Miturgidae
Mysmenidae
Nesticidae – Scaffold Web Spiders
Oecobiidae – Disc Web Spiders
Oonopidae – Goblin Spiders
Oxyopidae – Lynx Spiders

Example: Green Lynx Spider (Peucetia viridis)

Philodromidae – Running Crab Spiders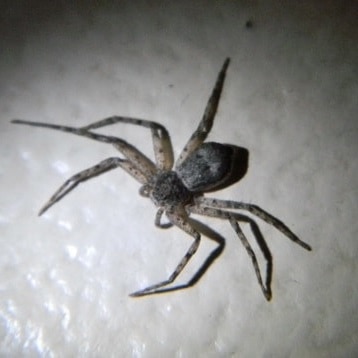 Pholcidae – Daddy Long-Legs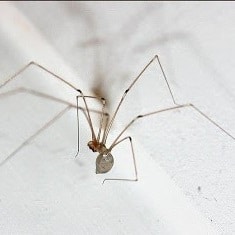 Phrurolithidae
Pisauridae – Nursery Web Spiders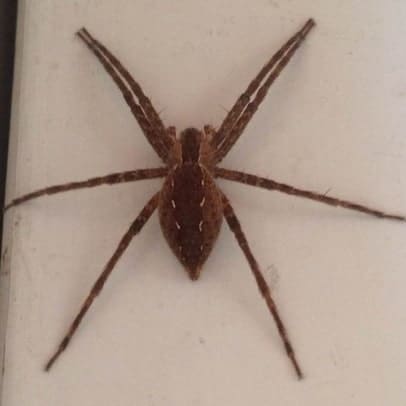 Plectreuridae – Plectreurid Spiders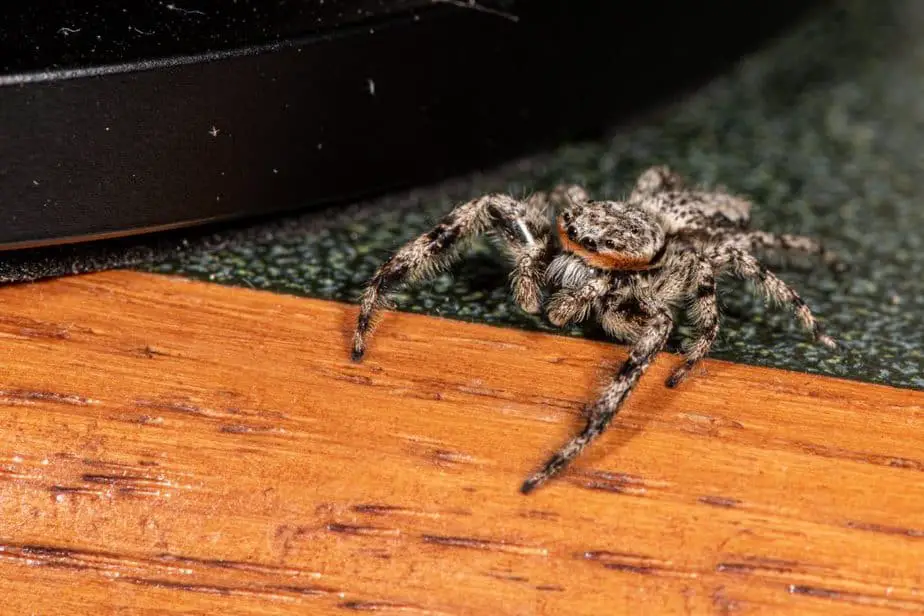 Scytodidae – Spitting Spiders
Segestriidae – Tube-Dwelling Spiders
Selenopidae – Wall (Crab) Spiders
(!) Sicariidae – Recluse Spiders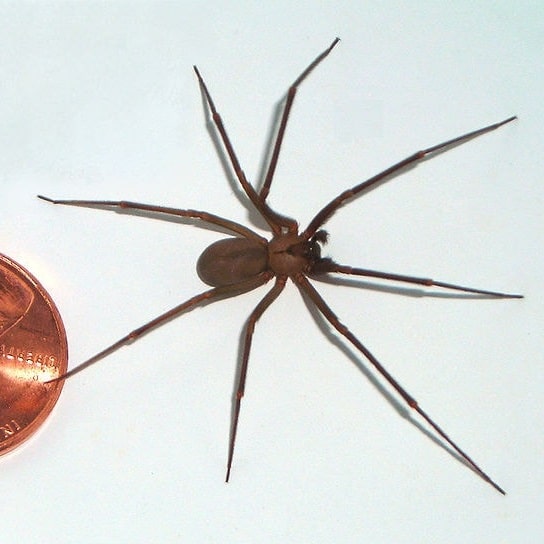 Sparassidae – Huntsman Spiders
Telemidae – Long-legged Cave Spiders
Tetragnathidae – Long-Jawed Orb Weavers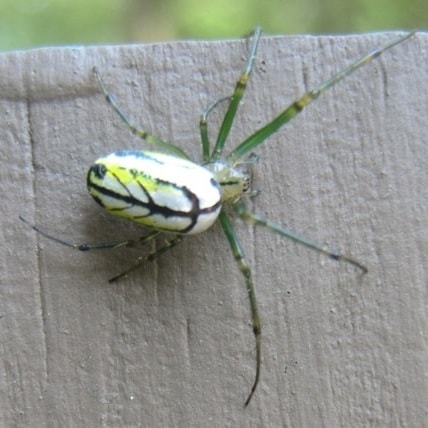 (!) Theridiidae – Cobweb Spiders, Tangle-Web Spiders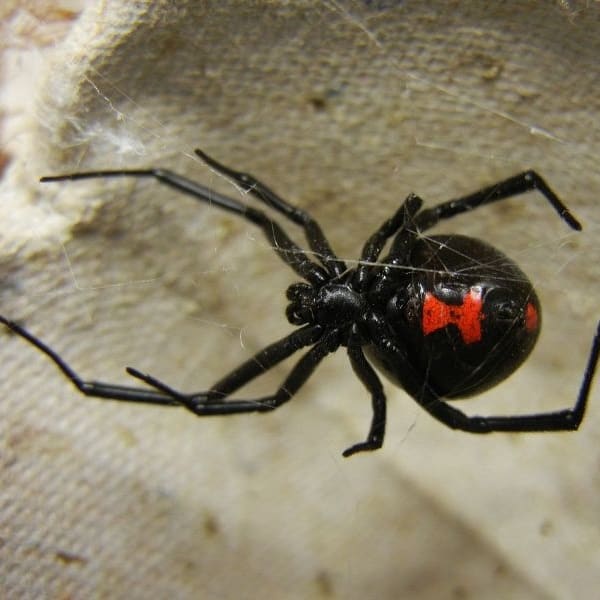 Titanoecidae
Trachelidae – Ground Sac Spiders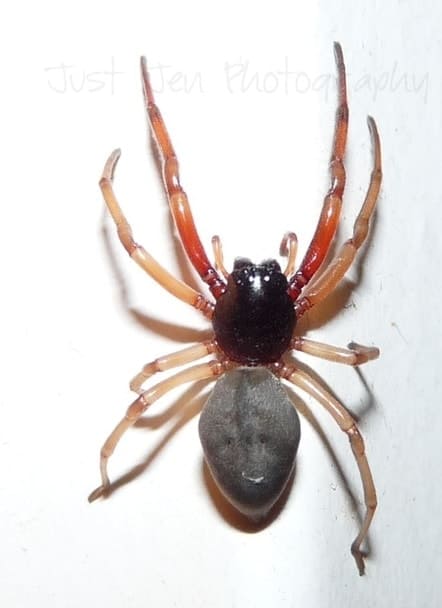 Trechaleidae
Example: Long-Legged Water Spider (Trechalea gertschi)
Trogloraptoridae
Uloboridae – Cribellate Orb Weabers, Hackled Orb Weavers
Zoropsidae – False Wolf Spiders

Example: Titiotus californicus
Spider Families in North America